Creating an Equitable Learning Environment for All Students!
Outdoor learning and hands-on STEM experiences are critical to accelerating learning through COVID and beyond. As districts integrate outdoor learning into their reopening plans, they are embracing not only the academic benefits, but also the measurable social-emotional and health benefits during COVID-recovery.  This page provides school leaders, teachers, and parents with tools and expertise to help move instruction outdoors, equip every teacher to create engaging real-world learning experiences, and make science more real, relevant, and relatable to every student every day.  Email us for more help getting started!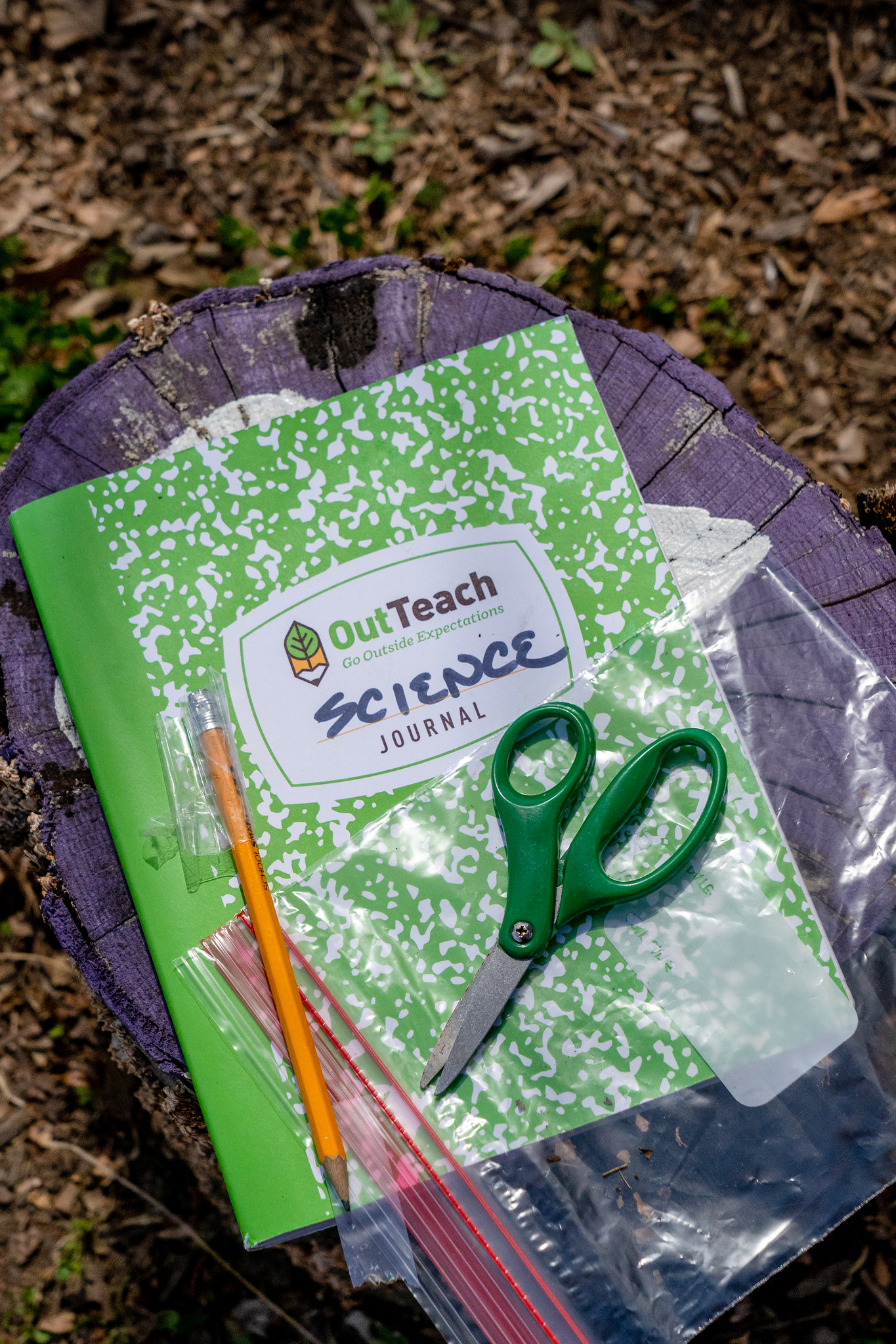 How Do Outdoor Spaces Improve Equity?
School districts across the country are investing in outdoor learning because it's an effective and equitable way to provide a wide array of benefits to all students. Outdoor learning is:
• Valuable – Access to STEM-skill building opportunities, such as those found outdoors, helps high need students forge a path toward one of many plentiful and rewarding STEM careers.
• Cross-Curricular – Outdoor spaces create an immersive and engaging three-dimensional learning environment proven to boost Science, Math, and ELA performance.
• Holistic – Hands-on outdoor group projects help students develop 21st Century and social emotional skills that foster success in school and in any career.
• Accessible – From sidewalks to soccer fields, most elementary schools have access to outdoor spaces that can be quickly and affordably activated to improve instruction.
• Lasting — Short term investments in training teachers to use the outdoors improves their effectiveness for the rest of their careers, and improves teacher job-satisfaction.
• Flexible — Because all students, even those at home, can get outside for real hands-on experiences, outdoor learning makes schools more flexible, nimble, and responsive to future pandemics or other emergencies.
• Safe – As schools return to in-person instruction, outdoor spaces give all schools ways to bring in-person instruction to a safer outdoor environment.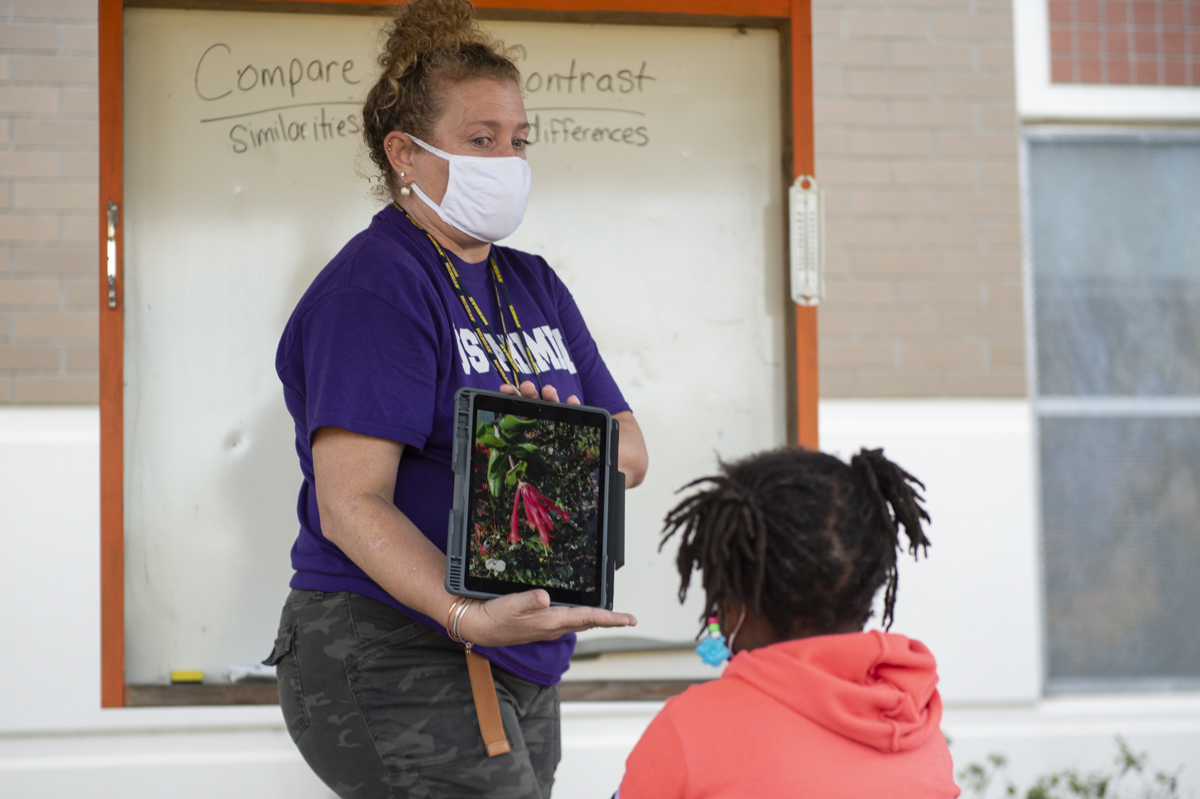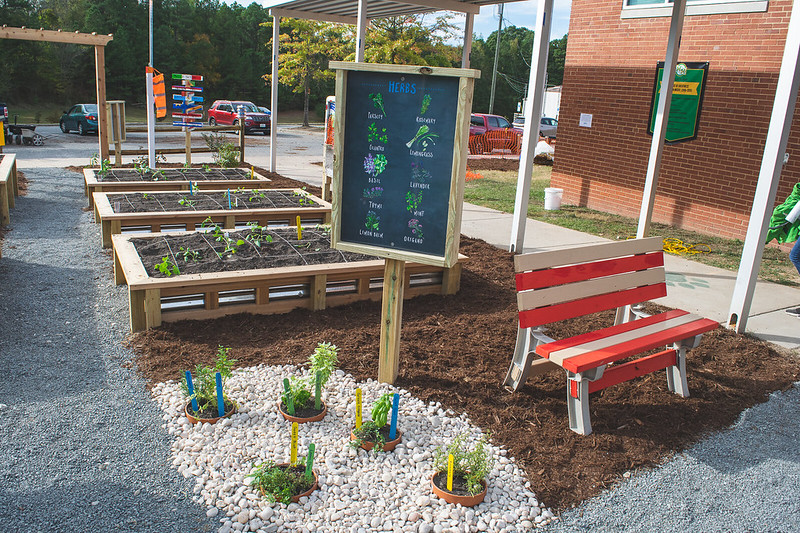 Checklist for Campus
Moving learning outside can be intimidating, so we break it down piece by piece to help school and district leaders overcome common challenges and give all students and teachers more time outside.  Follow the checklist below to start getting students and teachers more time outside.
•      Decide on desired purpose and frequency of outdoor time
•      Map your space
•      Create a rotation schedule
•      Gather supplies and resources
•      Plan the lessons
•      Recruit volunteers
View the full list         Watch the Edutopia video      Read the Durham County Flipbook
Frequently Asked Questions
Moving learning outside often raises questions for school leaders, so we answer the most common ones we encounter here. Download the full FAQ.
• What kind of space is needed?
• What about managing logistics?
• What about the weather and safety?
• What equipment/ supplies do we need?
• How can teachers prepare?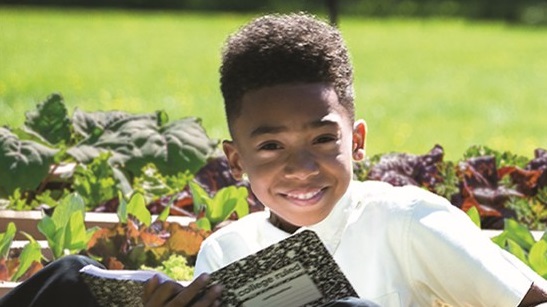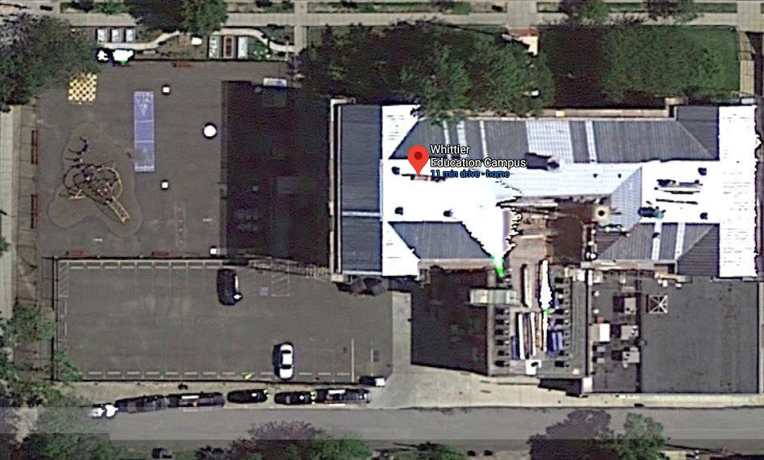 Maps, Schedules, and Resources
ANY school can provide the benefits of outdoor learning, even if it's just for part of the day. View our sample campus maps from partner schools, as well as sample schedules to facilitate planning and make taking class outside less daunting.
Teaching methods to support outdoor STEM instruction
The National Board of Professional Teaching Standards invited the head of the Out Teach instructional team, Scott Feille, to help teachers working remotely get students more engaged outdoors.
Scott explains how the Synchronous / Asynchronous /Synchronous model helps teachers get students engaged in a topic, then lets them step outside for an independent exploration, and then has them come back to share their experiences.
SXSW Session
At the most recent SXSWEdu conference, Out Teach CEO Jeanne McCarty brought together Principal Reymundo Cervantes and Outdoor STEM Instructor Sean Splawski to discuss how ANY school can use simple outdoor spaces to improve academics, especially Science.
#EducationIsOpen STEM Equity Webinar
During this recent Out Teach webinar, district and STEM leaders shared why school leaders should include outdoor learning into their reopening plans to achieve academic benefits as well as social-emotional and health benefits during COVID-recovery.  This webinar focuses on the value of providing real-world experiences on every school campus that inspire students and deepen learning across the curriculum.