Thank you for helping to #SaveScience, a national campaign to ensure students in low-income schools get the Science instruction they need to succeed!
Let your networks know that you're working to #SaveScience!  Together, we can inspire thousands of teachers across the country to give children the Science instruction they need to succeed.  To celebrate your generosity and help you get the word out, we've created these fun graphics for you to share. Enjoy!  And inspire friends and family members to follow your example and help #SaveScience too!
•     #SaveScience logos to celebrate your participation on social media —  Large logo, Small logo
•     Sharable infographics on Science education
•     Only 18 minutes of Science per day
                 •     Teachers don't feel prepared
                 •     Not enough Science Professional Development
                 •     School facilities aren't adequate
                 •     4th Graders aren't proficient
                 •     6th Graders choose career path
                 •     High paying STEM jobs going unfilled
•     Customizable "Picture Frame" template to celebrate your dedication to #SaveScience!
•     #SaveScience "Twibbon" to customize your Twitter photo
•     #SaveScience Facebook "frames" to customize your photos – Banner, Pictureframe
•     I#SaveScience block graphics to celebrate your commitment in social media posts —  Large block, Small block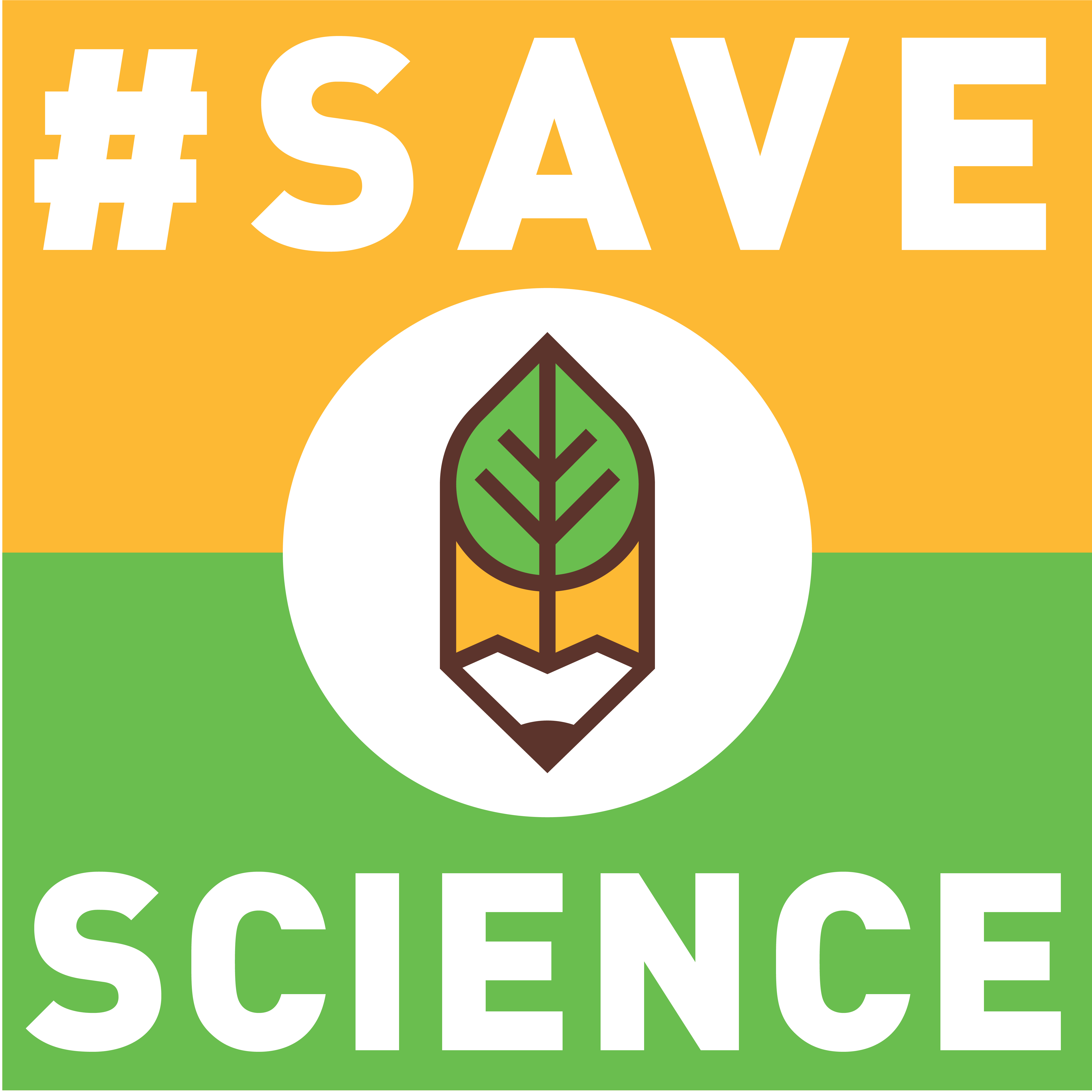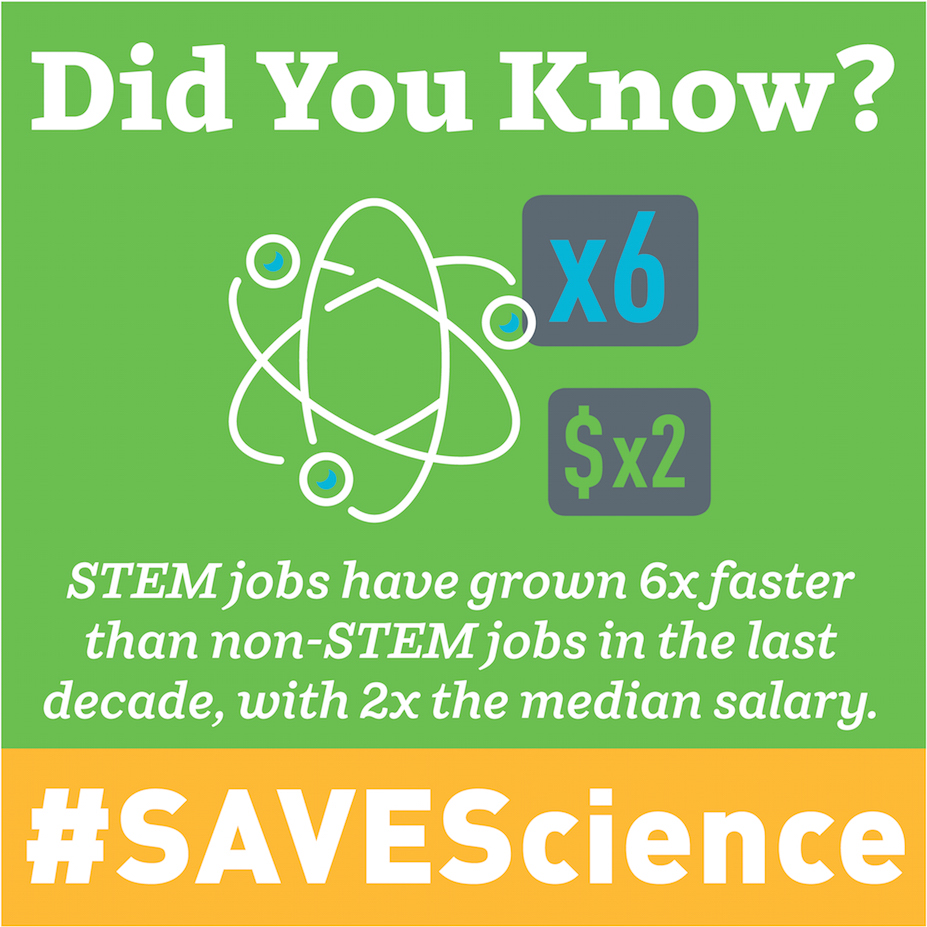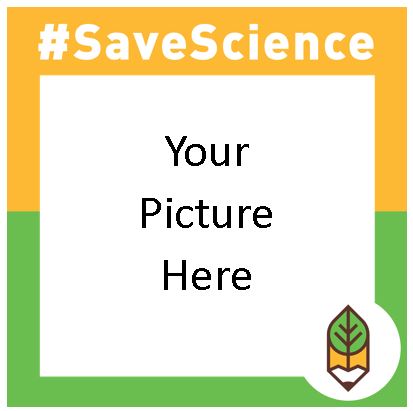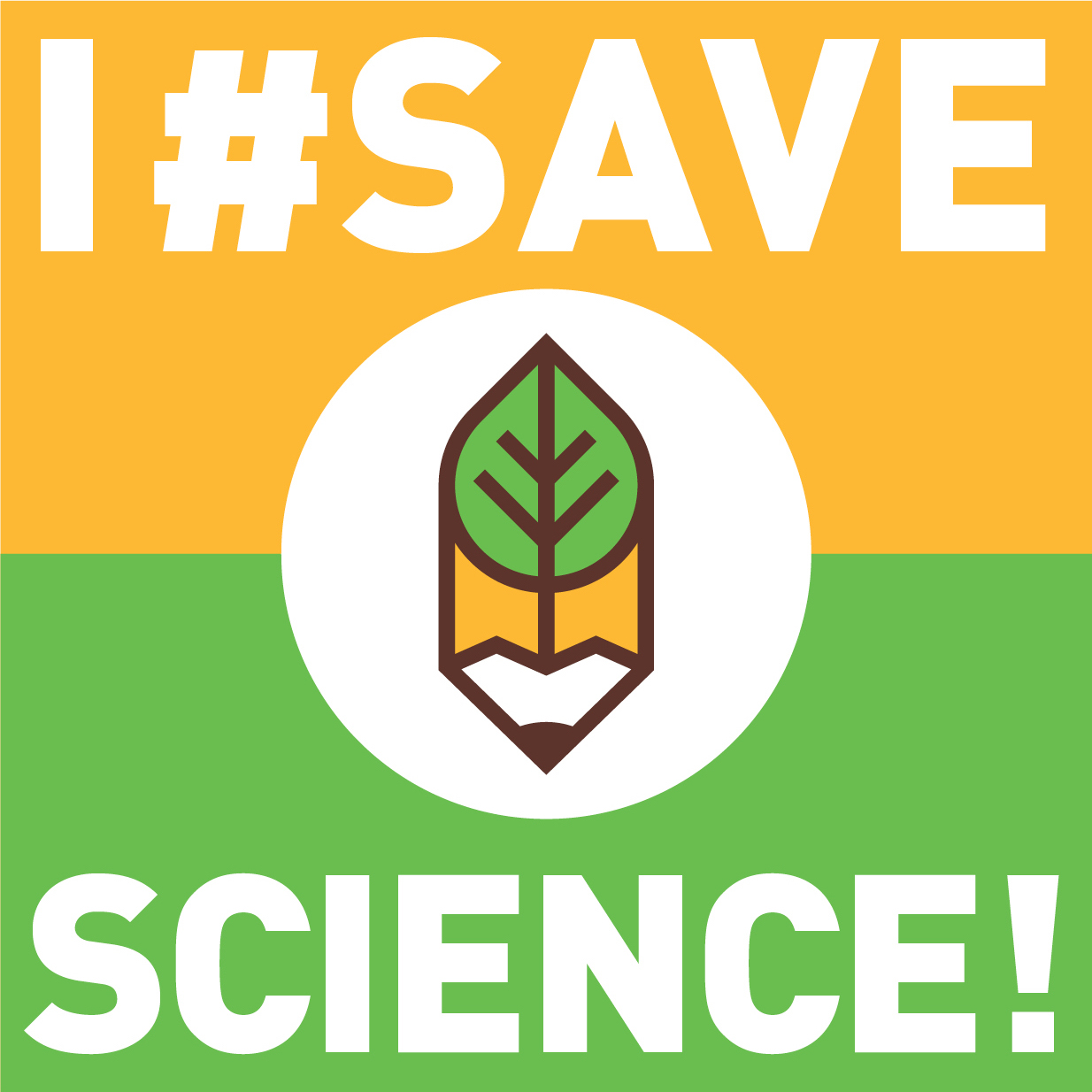 •     #SaveScience banner, for partner websites or to print&hold in photos   

Thank you for your commitment to #SaveScience!   Thanks to you, students across the country will receive 4 million hours of exciting and engaging Science instruction.