Teacher Appreciation Week
Make a difference for teachers today!
Generous donors have already sponsored 70 scholarships, but we need your help to reach our goal of 100!
Out Teach has made a pledge to give away 100 scholarships to our Professional Learning Community (PLC) for Teacher Appreciation Week. The PLC is a space where teachers in schools across the country collaborate to connect with the joy of teaching and the thrill of sparking students' passion to learn. The PLC is an amazing resource to support teachers passionate about creating unique educational experiences for their students outdoors.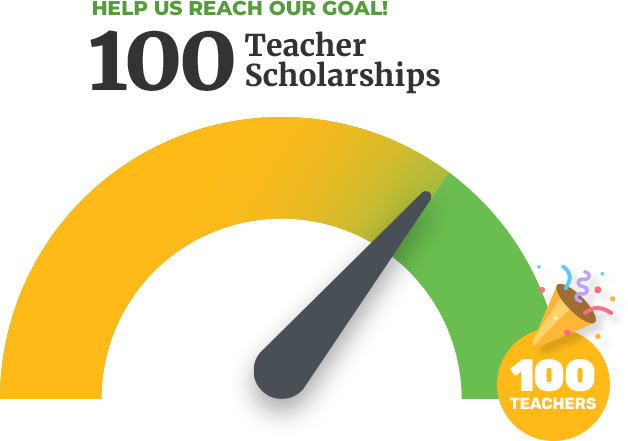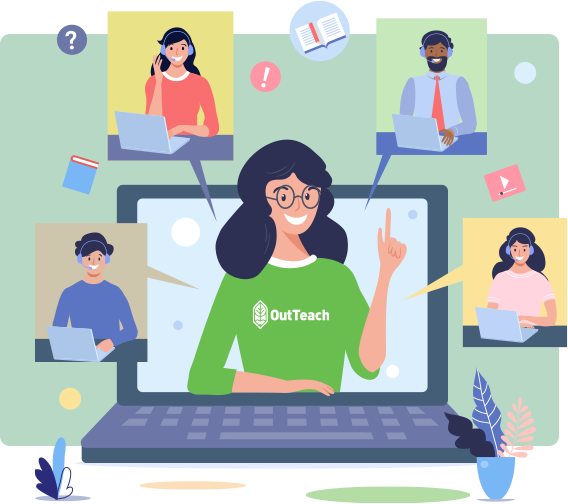 Shaping tomorrow's generation of fearless innovators
The Out Teach Professional Learning Community brings together educators committed to opening up new possibilities for students through hands-on outdoor experiences. With access to the Out Teach PLC, every teacher can find new ways to be that teacher for students—the one who moves from inspiration to action and lights that first spark of understanding that makes the world click into place.
Out Teach is a national organization built to inspire and prepare today's elementary students to become the next generation of fearless innovators. Designed by teachers, for teachers, we deliver personalized coaching, enhanced school curriculums and collaborative partnerships that equip teachers in schools across the US to transform the outdoors into active learning labs.