Out Teach Learn From Home Toolkits
We're excited to provide every student at your school with STEM Toolkits, made possible by our partner AT&T, filled with learning resources that your students can use during virtual or on-campus instruction. The toolkits align to explorations done in any outdoor environment and allow students to collect specimens, record data, analyze and communicate their findings.
This resource will provide students at home additional opportunities to complete hands on lessons with their teachers or Out Teach Coach. Our instructional coaches are looking forward to integrating the toolkits into our partnership to deepen learning and provide your teachers with additional strategies for engagement.
These toolkits are part of our #EducationIsOpen campaign, providing practical tools and resources to support district and school leaders as they work to move more learning outside.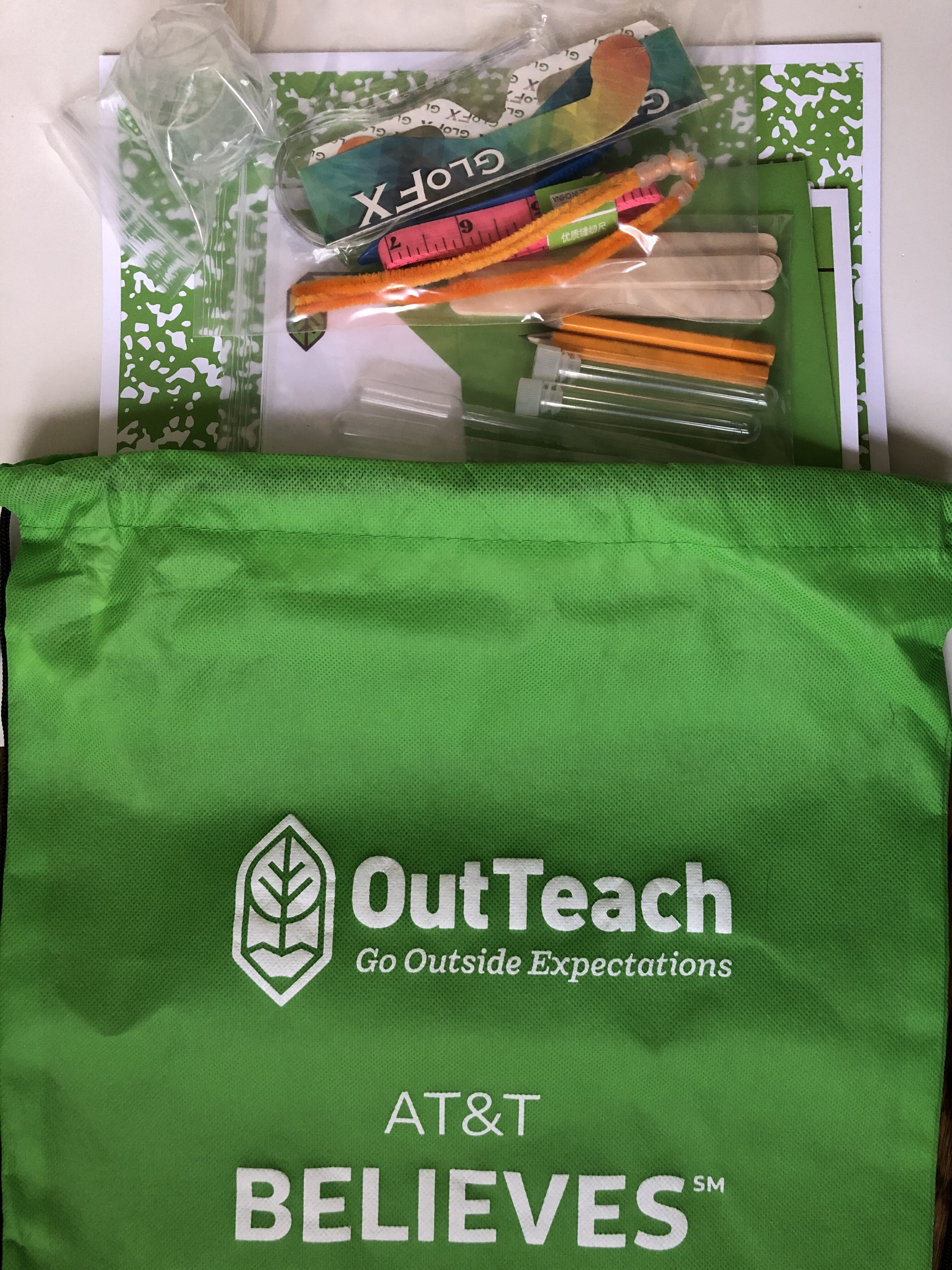 What's included in a STEM Toolkit?
• Branded Composition Journal
• Hand Lens
• 3 Pipettes
• 2 Ziploc Bags
• Flexible Measuring Tape
• UV Beads and Pipe Cleaners
• Tweezer
• 2 Test Tubes
• Critter Container
• Diffraction Glasses
• 5 Popsicle Sticks
• 2 Pencils
• Out Teach Lessons Cards (Here is a link to a digital copy!)
• Drawstring Backpack
• Hand-written letter to each student from AT&T employee volunteers
Delivery of STEM Toolkits to your school:
AT&T Retail Employees will be completing the STEM Toolkits from February 15th – February 26th. Your Out Teach Partnership Manager will work with you directly on the best day for these STEM Toolkits to be delivered to your school.
Disseminating STEM Toolkits to your students:
Out Teach will provide you with a flyer to accompany the STEM Toolkits that provides parents with an overview of the Toolkit and encourages them to share pictures of their student using the Toolkit. These pictures will be used to spotlight your school during the month of March as part of Out Teach's #EducationIsOpen campaign.
Build Community Engagement!
When handing out your STEM Toolkits to students, we encourage you to take pictures and share them with your Out Teach Partnership Manager to utilize as part of your school spotlight!
Share your shots with Out Teach on your favorite social media channel. We love seeing what your students can achieve!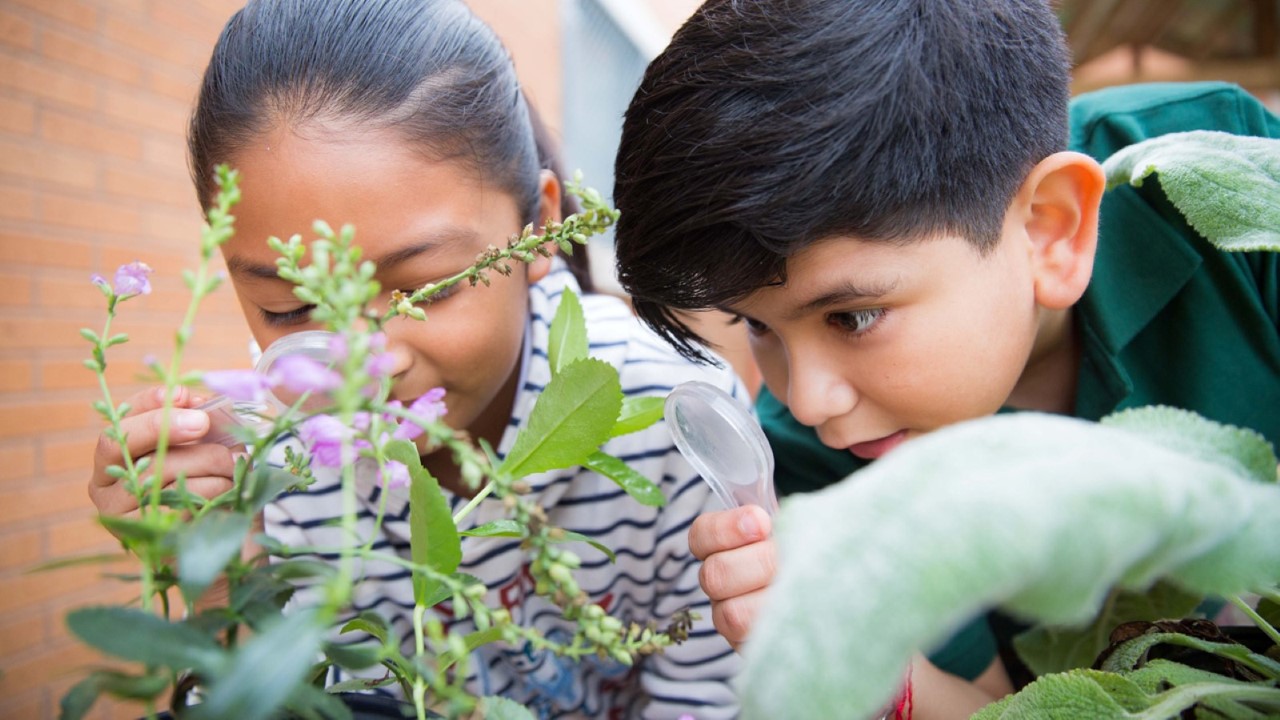 Using the Outdoors to Return to In-Person Learning
These toolkits were designed to support student STEM instruction during remote learning, but as part of our #EducationIsOpen campaign, Out Teach is also helping schools and districts maximize their time outside as they plan to return to in-person instruction. Our free resources are detailed below. Please share them with any school leaders you think might benefit from additional support.
There is a call from the top-down, including Dr. Anthony Fauci and The American Academy of Pediatrics that schools should utilize the outdoors as much as possible when returning to in-person learning. Not only does outdoor learning improve safety for students, teachers, and school communities, but outdoor instruction is proven to help close the learning gaps that COVID has exacerbated.
Spending time outdoors is proven to drastically decrease the potential for transmission, but few schools have the resources or bandwidth to spend all day outdoors. Fortunately, getting students outside for even a portion of the day can help improve indoor conditions by allowing indoor air more time to ventilate, and giving particles time to settle on cleanable surfaces, reducing the overall indoor viral load.
Checklist for Campus
Moving learning outside can be intimidating, so we break it down piece by piece to help school and district leaders overcome common challenges and give all students and teachers more time outside.  Follow the checklist below to start getting students and teachers more time outside.
•      Decide on desired purpose and frequency of outdoor time
•      Map your space
•      Create a rotation schedule
•      Gather supplies and resources
•      Plan the lessons
•      Recruit volunteers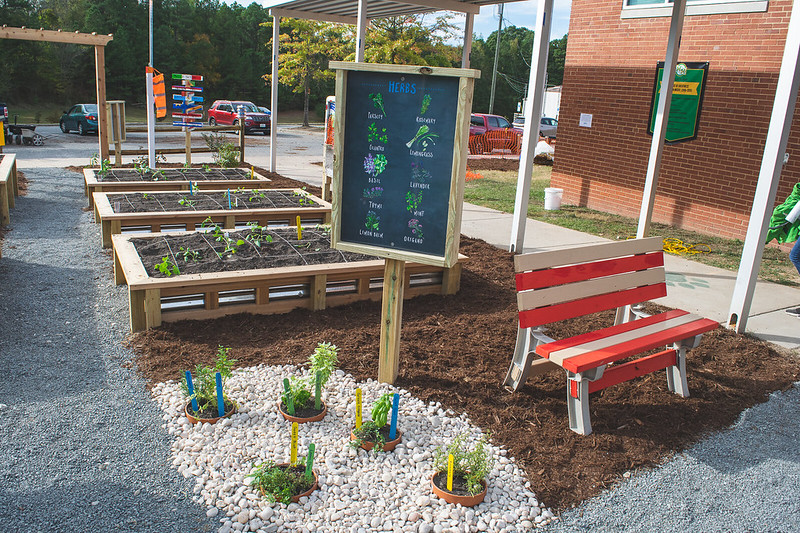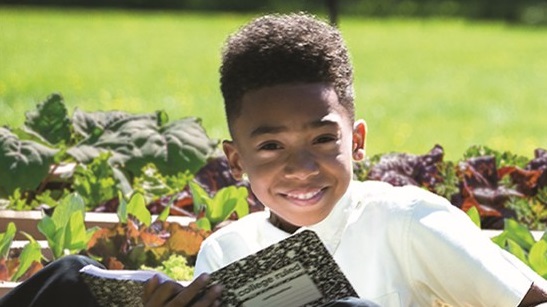 Frequently Asked Questions
Moving learning outside often raises questions for school leaders, so we answer the most common ones we encounter here.  Download the full FAQ.
•      What kind of space is needed?
•      What about managing logistics?
•      What about the weather and safety?
•      What equipment/ supplies do we need?
•      How can teachers prepare?
Sample Maps and Schedules
We've all heard of elite private schools with huge campuses moving learning outside, but ANY school can provide the benefits of outdoor learning, even if it's just for part of the day.  View our sample campus maps from partner schools, as well as sample schedules to facilitate planning and make taking class outside less daunting.
•      View Sample Maps — Larger Campus — Smaller Campus 
•      View Sample Schedules —  Schedule 1, Schedule 2  — Schedules in Google Sheets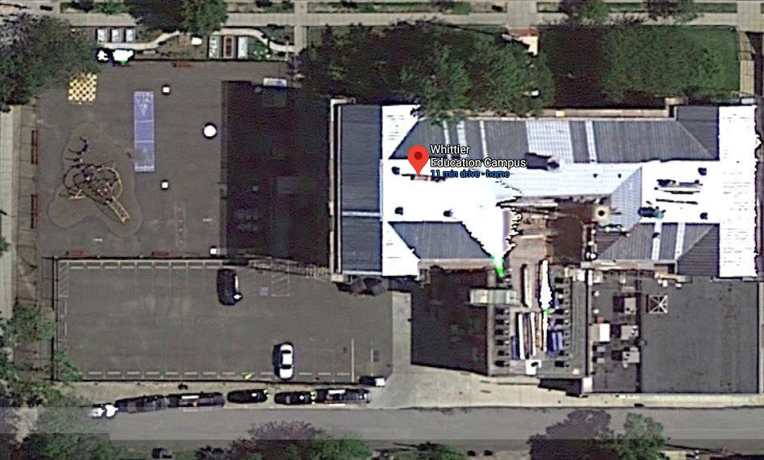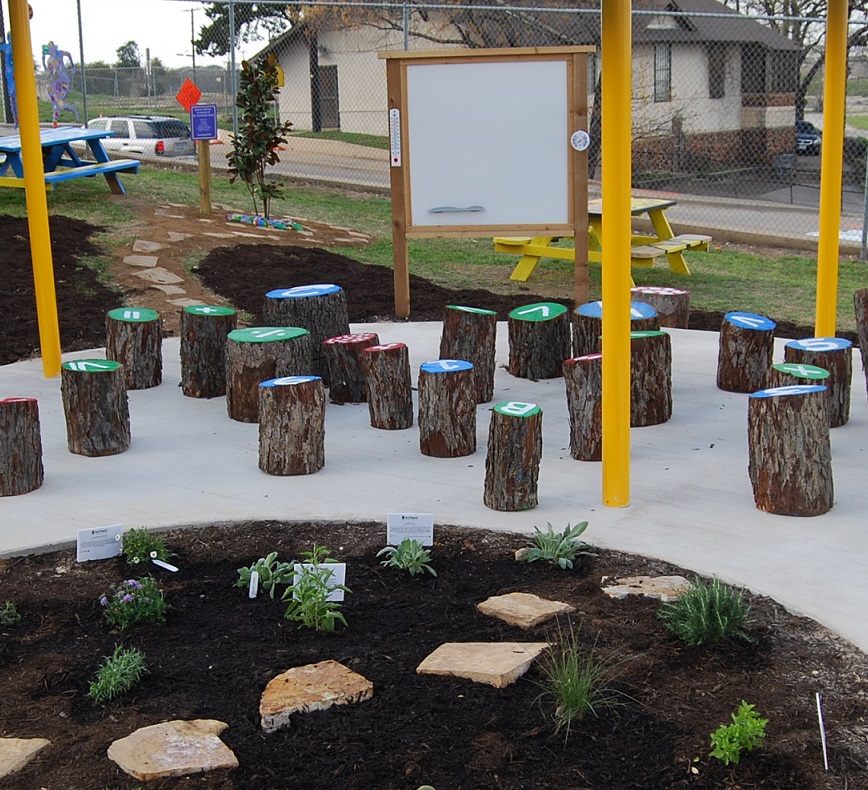 MAKE YOUR SCHOOL YEAR A SUCCESS