Build & Professional Learning Program
Build & Professional Learning Program
It takes effective training and engaging spaces to conduct experiential lessons outdoors. If our Professional Learning partners need a dynamic outdoor environment to boost instruction, they can apply to receive one of our Big Dig events. We'll bring out volunteers from our corporate partners and together in just one day build a rich Outdoor Learning Lab, full of custom features that help connect Math, Science, and Language Arts to the real world, adding relevance, purpose, and meaning to daily instruction.
STEP 1: DESIGN AND BUILD YOUR OUTDOOR LEARNING LAB
We transform unused campus spaces into dynamic Outdoor Learning Labs equipped with instructional features that provide real-world connections to core curriculum. Our team facilitates a participatory design and installation process that begins with a student design competition and culminates with the Big Dig. The result is a professionally-designed and installed Outdoor Learning Lab.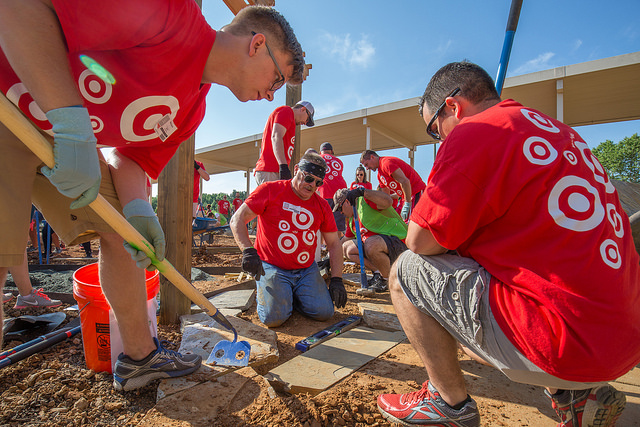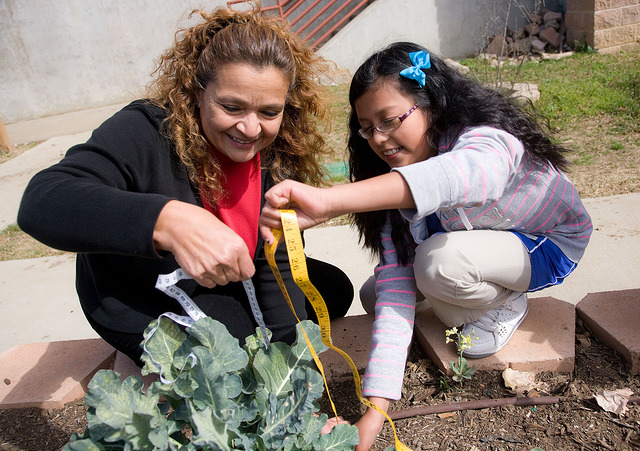 STEP 2: PROFESSIONAL LEARNING PROGRAM
We empower teachers to get outside—beyond the classroom—to create unforgettable learning experiences and measurable results. Our Professional Learning Program is a multifaceted partnership with each school, proven to increase teacher effectiveness and student engagement. After the Outdoor Learning Lab is constructed, we provide a minimum of two years of teacher training to ensure that experiential learning outdoors is embedded into the culture of the school.

Leadership Instructional Planning
We collaborate with the Principal and instructional leadership to develop an Integrated Instructional Plan, so the faculty will have a clear path to success.

Full-Staff Sessions
We facilitate full-staff sessions to demonstrate how experiential learning effectively supports state standards, train teachers to use our online Coaching Center, and provide a space for teacher leaders to present best-practices and results.

Instructional Coaching
We provide job-embedded coaching to a cohort of teacher leaders each year of the partnership.  We align our training to state and local standards, as well as your district teacher performance outcomes.

Online Coaching Center
The entire faculty gains access to on our interactive online platform, where they have access to coaching videos, lessons, and resources.
APPLY NOW!
We partner primarily with Title I schools and are committed to raising funds to cover the majority of costs for the initial partnership.
Each school partner pays an annual fee of $10,000 to share the cost of the Professional Learning program.