Build an Outdoor Learning Lab at YOUR School
Hands-on outdoor experiences are proven to spark a passion for Science, accelerate learning in Math and Language Arts, and help students build the STEM, 21st Century, and SEL skills needed to succeed in school and the workplace. So Out Teach inspires and equips teachers to use outdoor spaces for real-world cross-curricular learning, making Science more relevant and relatable while making Math and Language Arts more engaging, authentic, and meaningful for every student every day. We provide best-in-class professional development and one-on-one job-embedded coaching to help teachers use outdoor spaces for immersive hands-on Science instruction.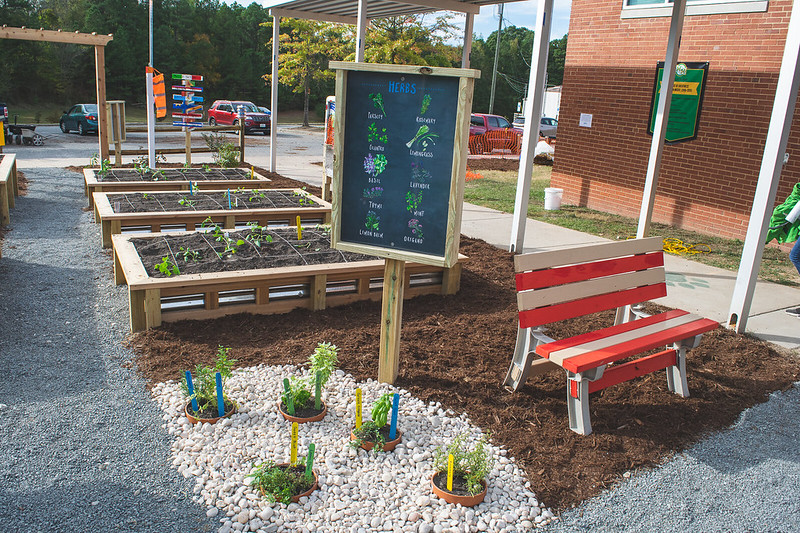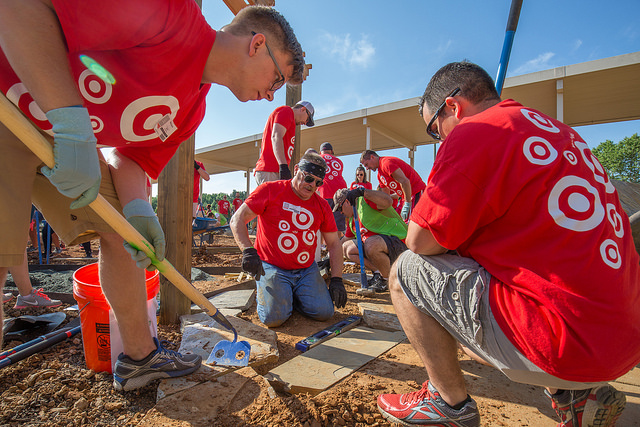 In addition to our professional development programs, Out Teach partners with corporations to build dynamic Outdoor Learning Labs on elementary campuses as part of a 3-year application-only partnership with the school.
Out Teach Outdoor Learning Labs, funded in large part by our corporate partners, offer additional resources to students and teachers and pair with our professional development programs to ensure impact and the sustainability of the space.
To be eligible for a corporately-funded Outdoor Learning Lab, elementary schools must be Title I and committed to a 3-year partnership with Out Teach. We prioritize existing school partners, though we do welcome applications from new partners, and require an investment from the school or district of $10,000 per year to receive an Outdoor Learning Lab. This 3-year investment also includes 2 years of professional development and instructional coaching at the school to support excellent teaching and learning in the outdoors. To learn more, please reach out to us at info@out-teach.org.