GIVE 1,000

 

THANK

S

 

TO

 

T

EACHERS

 
THIS

 

#

TEACHERAPPRECIATION WEEK
This past year, the nation watched as teachers in every community went above and beyond during remote learning, overcoming tremendous obstacles to keep their students connected and engaged.  But tackling these challenges week after week has crushed teacher morale, and surveys show that more than 1/3 of teachers are thinking of quitting.
Beyond helping communities return to normal, teachers are the front-line experts whose drive, creativity, and passion we need to reimage learning in a way that helps ALL students thrive in the future's changing educational landscape, and ensures that #EducationIsOpen for everyone.
We need to support teachers now by giving them the tools, resources, and appreciation they deserve!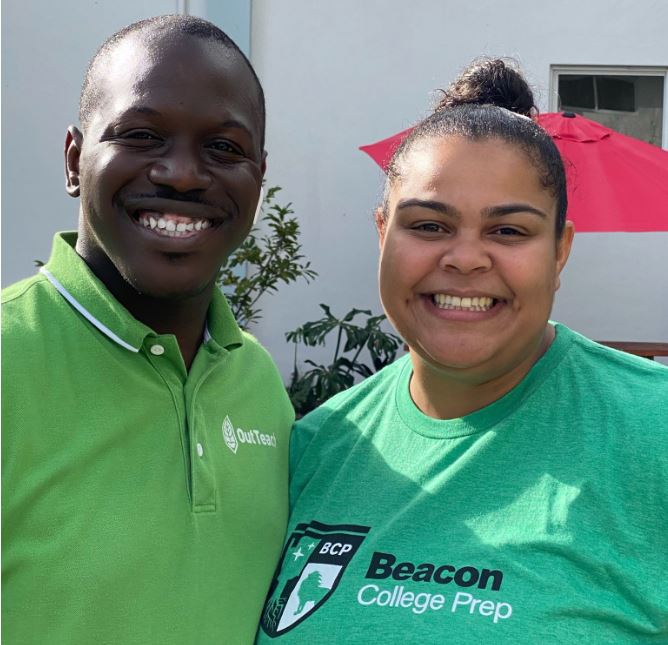 How can YOU help?
This #TeacherAppreciation Week join Out Teach as we SUPPORT and THANK the amazing educators who've gone above and beyond this year, and continue to innovate for students.
• SUPPORT teachers by equipping them to deliver safer and more effective instruction through this crisis and beyond.  $1,000 provides one year's worth of professional development for a teacher in an under-resourced school. .
• THANK a Teacher! Teachers deserve 1,000 thanks!  Pass us your thank you note and we'll add it to our Teacher Appreciation Week Notebook, or recognize them on social media and tag #EducationIsOpen and #TeacherAppreciation, and we'll share your thank you note with school and district leadership.
Thank you for helping us celebrate and support teachers! Together, we can ensure that #EducationIsOpen for ALL students today, tomorrow, and always.