NATIONAL NONPROFIT REAL SCHOOL GARDENS TAPS
SUZANNAH KOILPILLAI TO LEAD NEW SOUTHEAST REGION
After an extensive search led by People Performance Resources, LLC, REAL School Gardens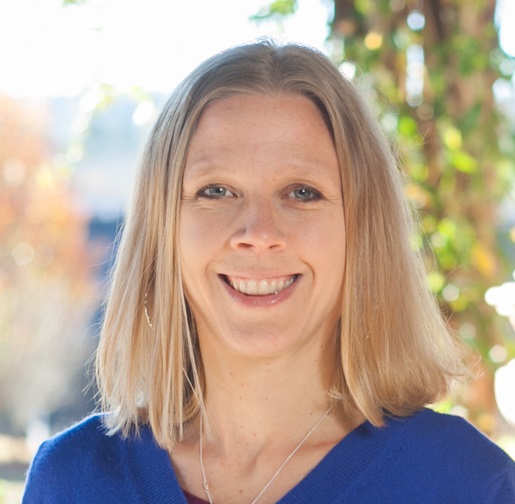 is proud to introduce Suzannah Koilpillai, who will be the Executive Director of our new Southeast region, headquartered in Atlanta.
REAL School Gardens gets students excited about school and more engaged in learning with effective outdoor lessons in science, math, literacy and nutrition education.  By training teachers to use standards-based outdoor lessons, partner schools have seen increases in standardized test score pass rates of up to 12-15 percent. The REAL School Gardens Professional Learning Program has also been proven to boost teacher effectiveness and job satisfaction and improve student engagement in learning.
"We are thrilled that Suzannah is at the helm of this new region," said Jeanne McCarty, CEO of REAL School Gardens.  "She has a proven track record of building win/win partnerships, which is just what we want for our newest region."
Before she was tapped to lead REAL School Gardens' Southeast Region, Koilpillai used her leadership skills and sales savvy to boost B2B, B2C, and e-commerce sales for Napp Deady and Hill Street Warehouse, two Atlanta based retail/wholesale companies servicing the hospitality, landscape, and design industries throughout the US.  She was most recently the VP of Sales leading her team to expand the company nationally by creating new offerings and partnership opportunities. Outside of work, Koilpillai volunteers for organizations dedicated to improving the health and educational opportunities in low-income communities.  Koilpillai is married to a life-long educator and has two young sons, and her family fuels her desire to help all kids receive access to a great education and healthy foods.
Koilpillai says, "I'm thrilled to combine my background in sales and leadership with my desire to make an impact in education. My husband was a teacher for years, so I know how much teachers want to help their kids succeed. And as my own kids became school aged, I saw that every kid in the class would get excited about learning when teachers gave them the chance to really experience new concepts, explore the natural world, and make discoveries themselves.  I'm also passionate about healthy eating, and REAL School Gardens has found a way to effectively embed nutrition education into the regular school day!  I know our region will benefit enormously from the program.  I'm excited to bring REAL School Gardens to my hometown."
About REAL School Gardens
REAL School Gardens provides extensive teacher training on how to use school gardens to boost academics and builds outdoor classrooms in low-income schools.  In 2016, the organization launched a strategic growth plan to bring REAL School Gardens to a total of six geographic regions and 15 markets by 2020.  Once the expansion is complete, the organization will engage 225,000 children each year in daily, REAL-world learning.  For more information, visit www.realschoolgardens.org.