Improve Blended & Remote Learning with Real-world Hands-on Instruction
To help teachers provide effective instruction during the COVID-19 crisis, we've launched the #EducationIsOpen campaign, a comprehensive suite of services dedicated to helping teachers pivot to effective blended and remote instruction. Together these services help districts get what they need to navigate the coming school year safely while improving instruction long-term.
Out Teach empowers teachers and students to go outside expectations
Students served every year
12-15% increase in standardized test score pass rates
Increase in teacher effectiveness and job satisfaction
Volunteers helped build and maintain outdoor classrooms last year
Districts in 6 states and the District of Columbia
*Reported by teachers and partner schools
Out Teach works with districts and schools to create the effective professional development programs and rich outdoor learning environments they need to unlock student performance with the power of outdoor experiential learning.
Our Partners RAVE about Out Teach.
Every parent wants a child who's engaged and excited at school, and every child deserves lessons that help them succeed in school and in life. We're proud that Out Teach helps to give our teachers the training and tools they need to achieve our goals.
A student came up to me wide-eyed and excited and said, 'I absolutely love science!' It's moments like those that I live for as a teacher. To be there when something clicks.
The cross-curricular applications in the outdoor classroom are wonderful, especially in Math and Science. Taking lessons outdoors and weaving them together gives them all more meaning and impact.
Out Teach organized a fantastic event for our team to work alongside students and create an outdoor classroom that they can enjoy for years to come. Many of our Team Members commented that this was the best community service event we've ever done, and I wholeheartedly agree.
When I have contact with the garden and get to have experiences, I learn better than when I just read about things.
Professional Learning Program
Out Teach empowers teachers to get outside—beyond the classroom—to create unforgettable learning experiences and measurable academic results. Our Professional Learning Program is a multifaceted partnership within each school, proven to increase teacher effectiveness and job satisfaction and boost student achievement.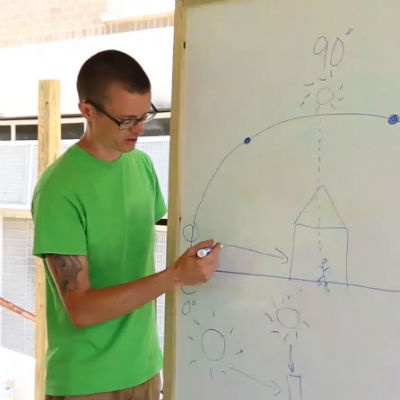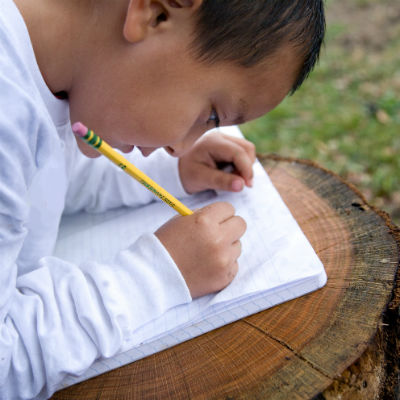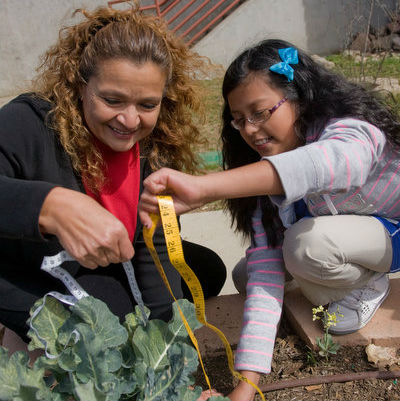 Become a Partner School District.
Already in a Partner School District?
Coming Soon!