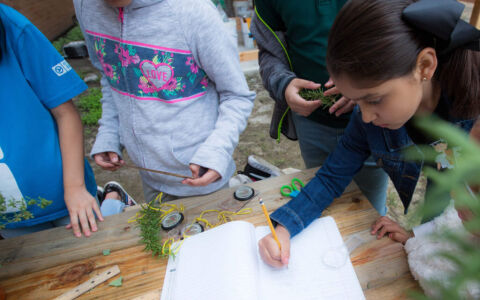 Invest in the next generation of innovators
STEM skills—covering science, technology, engineering, and math—are already important in today's workforce. Imagine how much more important they'll be in the future.
Our corporate partners play a key role in making sure that every student—regardless of background, resources, or learning difference—experiences the wonder of science in a way that not only prepares them to move through the world undaunted by challenges, but inspires them to become the doers, dreamers, and thinkers of tomorrow.
Customized Partnerships
Invest in Out Teach and invest in thousands of students and teachers across the country.
Our corporate partnerships are built for sustainable impact and tangible results. Our team collaborates with you to understand your goals for investment, and then creates a customized partnership focused on your immediate and long-term needs. Whether your goal is to drive national or local impact, employee engagement or sponsorship, cause marketing and brand affinity, or strategic investment, we'll create an integrated solution with measurable results.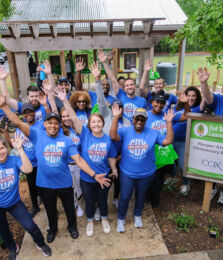 Employee Engagement
Impact at work
Engage your employees in meaningful, hands-on volunteer opportunities that transform unused outdoor spaces on school campuses into real-world Outdoor Learning Labs. Our custom designed, turn-key employee engagement opportunities accommodate small or large groups of employees in rewarding days of service. And we don't stop there. We'll work with you to provide ongoing opportunities, so your employees stay engaged in the mission and the impact of our work together. Our expert team of project and account managers will make sure every detail is taken care of – from planning and execution to impact metrics reporting and support. We're here to make every step of the journey engaging and seamless.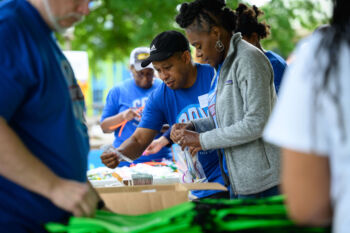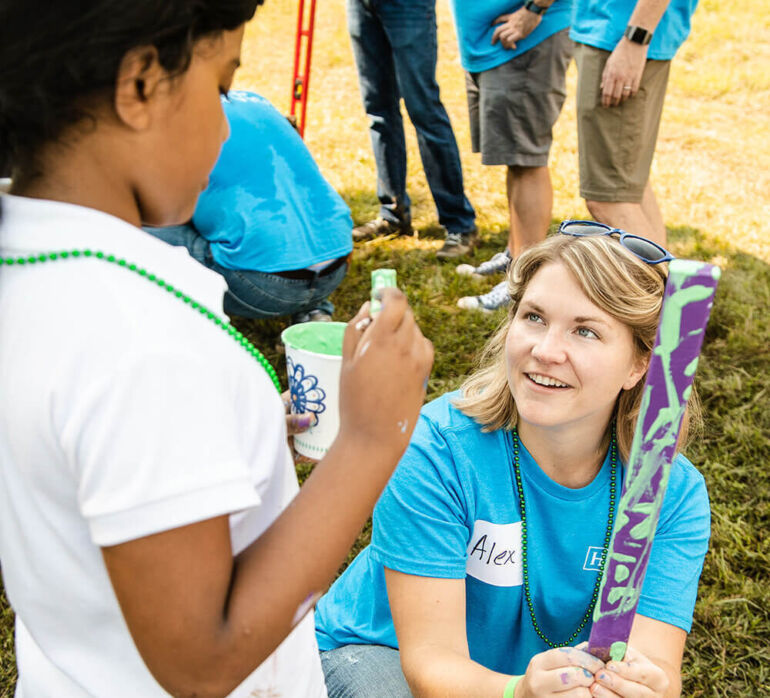 Partners