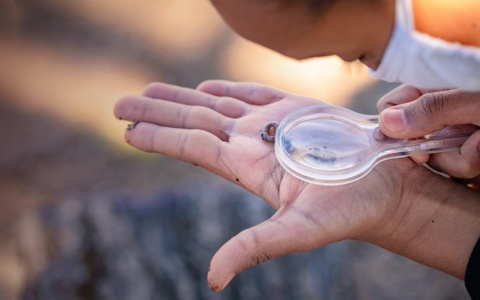 Tap into the wonder of science
What if you had to decide between reading about the monarch butterfly migration and going outside to watch it happen?

Hands-on science education brings a whole new world into focus for students. Research shows that the earlier that happens, the more prepared they'll be for navigating that world. That's why we work alongside elementary school teachers across the country to tap into the wonder of science and awaken a new generation of innovators.
Our Approach
Teachers at the center
By bringing together personalized professional learning, outdoor spaces, and easily accessible resources, our proven model is designed to equip teachers with the confidence and know-how they need to transform the outdoors into active labs that bring learning to life in science and beyond. The result? A new student experience.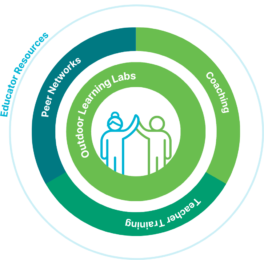 It all starts with science
We partner with schools and districts to reimagine elementary science education.
Connect the dots to better outcomes
A new way of teaching and learning that transforms the student experience
With the right resources and hands-on support, teachers can integrate engaging, real-world experiences into the regular school day. We're helping district and schools set change in motion so every student has the opportunity to thrive. 
By working with our partners to build a customized approach with strategies teachers can activate immediately, we help students connect the dots from science learning to critical thinking and problem solving skills that foster a deep understanding of all subjects and the world around them.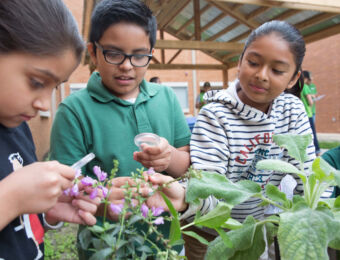 of teachers improved overall instruction
of teachers were more prepared to teach science
of teachers saw increased student engagement
of teachers saw increases in student knowledge
Our Impact
Meet Our Team