More effective teachers
We're equipping elementary teachers with the skills and support they need to transform science instruction and create more opportunities for their students
Teachers are the most influential in-school factor on student outcomes. When teaching becomes student-centered and learning is rooted in real-world experiences, student outcomes improve. Out Teach uses research-based best practices and personalized teacher coaching to increase student engagement and improve students' understanding of the world.
of teachers improved overall instruction after Out Teach training
of teachers were more prepared to teach science
of teachers had increased job satisfaction
of teachers improved math and literacy instruction
Better student outcomes
By going outside of the classroom to create experiences that bring science and learning to life, we help every student nurture and grow a scientific mindset that forever empowers them to ask questions, expand learning, and move from theory to action to open new possibilities.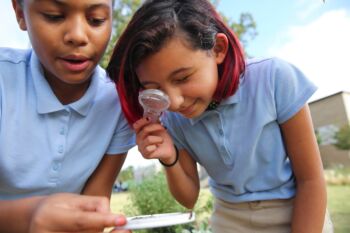 of teachers saw increased student engagement
of teachers improved in student-led instruction
of teachers saw increases in student knowledge
of teachers are teaching students outdoors
Annual Report
We help schools, prioritize science. Equipping all teachers with the support and resources to inspire their students, and give every student the opportunity to see themselves in a STEM career before 6th grade. We're on track to prepare more than 10,000 teachers to make real-world science a part of every school so they can inspire our next generation of fearless innovators.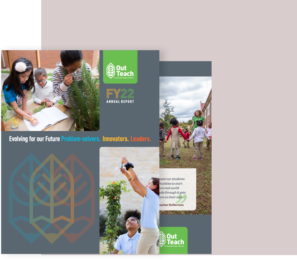 Expanding Our Reach
Making a difference for even more teachers and students nation-wide
Since 2006, we've partnered with schools and districts across the country equipping teachers to transform learning for thousands of students. We're bringing transformative STEM education to traditionally underserved communities to support the next generation of dreamers, thinkers, and doers. Through new pilot programs and digital learning tools, we're working on expanding our ability to support even more teachers and students across the country.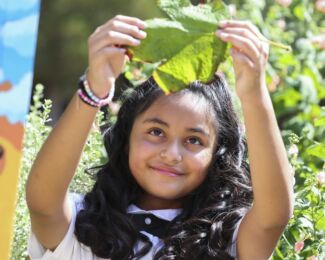 Donate
Our work would not be possible without the generous support of our donors and partners. We invite you to join our community and learn more about how you can help. There are many ways to support our work and each contribution is put to work right away.