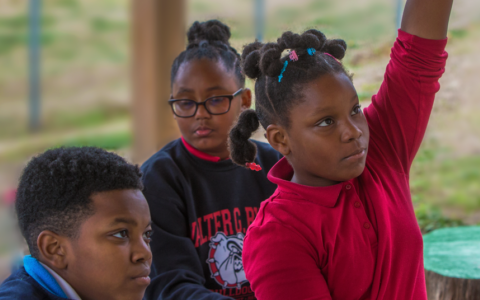 Open the Outdoors
We believe in the power of learning through experiences. By going outside the classroom to bring learning to life, we help every student grow a scientific mindset that empowers them to ask questions, expand learning, and move from theory to action.
Real-World Labs
Every outdoor space is a classroom waiting to happen.
More than 60% of elementary schools are not equipped with science labs . We're changing that. We help schools extend the classroom beyond its four walls into a world of discovery. We equip and empower teachers to use existing spaces and add time-tested features to create transformative outdoor learning experiences for students.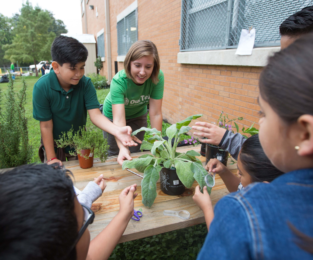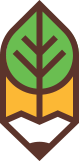 What if you had to decide between learning about erosion by watching a video of the Grand Canyon or collaborating with your classmates to build a landform and then watch it erode as you pour water at different rates?
Real-world experiences not only bring learning to life. They also create shared opportunities for students to work together and understand the world, and each other, in new ways.
Campus Consultation
Level-up the learning potential of your campus
Outdoor spaces bridge the gap in science education and expand learning across subjects. Our team brings together a unique combination of expertise that cuts across landscape design, education, and learning development to help schools see the full potential of their campus.