Back in 2015, Lila J. Walker was the Assistant Principal at Beacon Heights Elementary in Prince George's County Maryland.  That's when Out Teach (then REAL School Gardens) expanded into the Mid-Atlantic, and Beacon Heights jumped at the chance to be the region's first professional learning partner.  Now that she's Principal, and our Professional Learning Program has been there for a few years, Walker shared her experiences with us.
——————————————————–
The teachers at Beacon Heights were always trying to think outside the box, and sometimes that meant thinking outside the classroom, so when they heard that we'd been selected to become an Out Teach partner, they were all over it, and really dove in to the planning and preparation.  Once Out Teach built the outdoor learning lab and started training, the program really took off.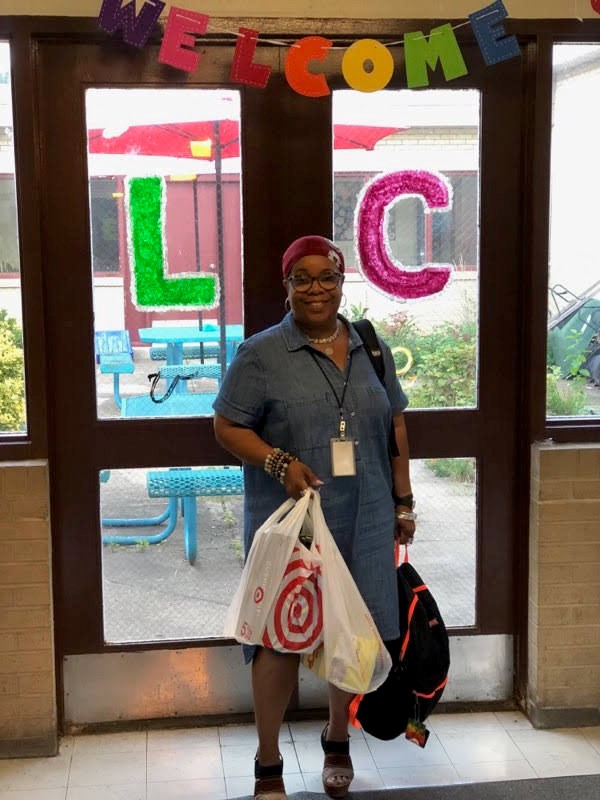 One thing I've noticed is that experiential learning outdoors encouraged writing tremendously.  After coaching from Out Teach, we had one teacher turn the children's fascination with some tortoises that live here into an experiential learning opportunity.  Students read up on tortoises, researched what they ate, and then planted strawberries for them to enjoy.  They wrote all about it, with references and everything.  Now when was the last time you heard of a 3rd grader surprised and delighted by the idea of a research paper?  When writing about any of their outdoor projects, the words just come spilling out.  They want to write about it.  They're excited to share.
With any class, the children are so much more engaged when they're not just sitting in their classrooms.  With experiential learning, they get to see and touch, they get to move around, and there's something different to discover every day.  And that kind of full engagement really pays off.  I had one teacher tell me "I get better answers and better thinking when the children are in the Out Teach Learning Lab." That's because experiential lessons outdoors make everything more real, relevant, and relatable.
For example, our 5th graders were studying perimeter and area.   Indoors, they clearly struggled, and when the teacher asked them to plan out their raised beds on paper, it was just a mess.  But once they got to come outside and measure the raised beds and understand the key concepts more deeply, they not only understood the math better, but they cared about the outcome.  It mattered to them how many plants they could grow in the raised bed, and they worked hard to get it right.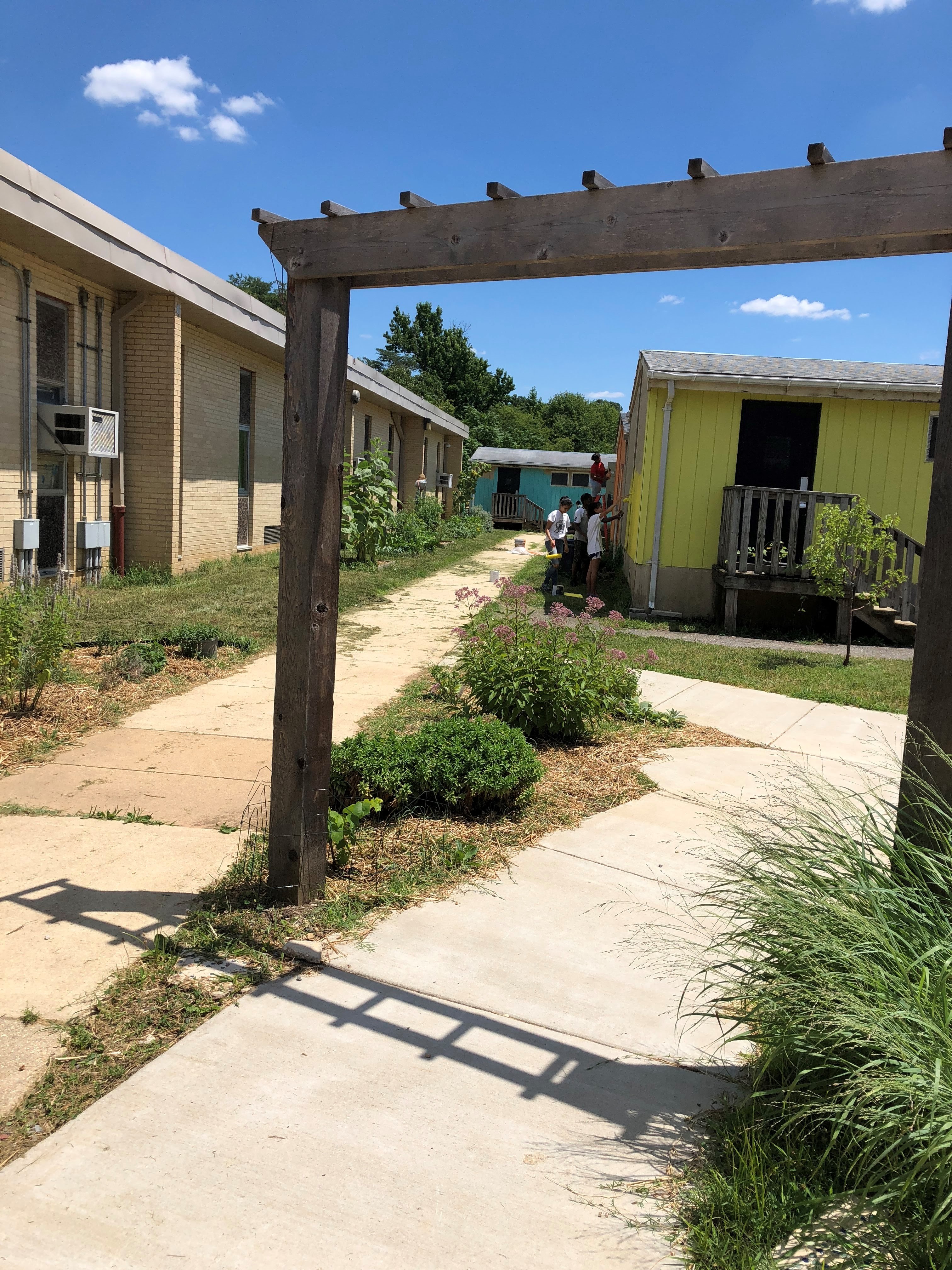 The Out Teach Professional Learning Program also enabled us to attract some great new teachers.  I even had one tell me that the Out Teach Program was the deciding factor in why they chose to work here.  We've even got one teacher who used to be a professional scientist, and she infuses the outdoor learning lab into everything she does. It's fantastic to have science embedded into everything, and you can see the difference it makes for our students.  Our 5th graders have been getting experiential learning outdoors for three years now, and I've seen their Science scores increasing every year.
In addition to attracting new teachers, it's so important to help your current teachers keep that spark, that love of teaching, alive.  Now Beacon Heights has always had great morale, because we've always focused on stepping up to empower and equip our teachers, then stepping back to let them do their jobs.  But Out Teach has really given our teachers a different outlook.  It gets everybody, teachers and students alike, more engaged.  I had one teacher say "I finally get to see them laughing and learning, it doesn't feel like drudgery for anyone."
That's why I'm the proud principal of Beacon Heights Elementary, and a proud partner of Out Teach.