At Out Teach, we're always talking to teachers at our partner schools about the results they're seeing with their student.  As the 2018-19 school year comes to a close, we wanted to share one story with you in particular.
——————————-
"My biggest transformation this year?  For sure that was a student I'll call Gloria.  I'm calling her Gloria* because her transformation was truly glorious.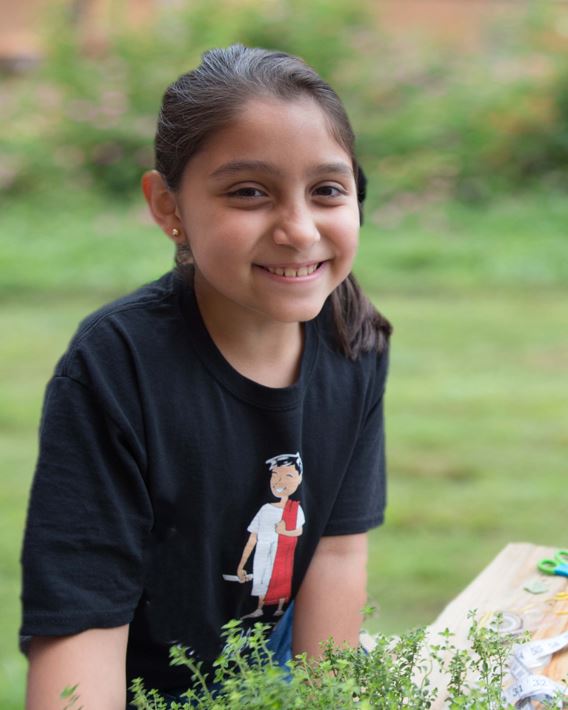 Gloria was one of my ESOL students.  She was way behind in her reading abilities, and she struggled in every content area.  In kindergarten, she wouldn't even speak in class.  In first grade she would speak a little when prompted, but she'd never contribute much.  I worried that she'd fall even further behind in 2nd grade, because that's when kids move from learning to read to reading to learn, and they start asking much more complex questions about what interests them.  Now that her classmates' learning was going to shift and accelerate rapidly, was Gloria going to be left behind, frustrated and demoralized?  Some kids never recover from that.
But I trusted myself and I trusted what I'd learned from Out Teach.  But most of all, I trusted Gloria.  She could do this if I could just give her what she needed to connect with the material.
So I took classes outside where she was able see and touch everything we were talking about. Sure enough, she could name everything, and showed that she was understanding the more abstract concepts words represented.  Now, not only would she answer when I asked her a question, she started talking things through with her peers!  Taking her outside the classroom had also taken her outside her fear of criticism.   Who was this child that was so confident and willing to speak?   Students just feel more comfortable and confident being outside! It's such a rich and different experience for them, no matter what type of learner.
I still find that if Gloria isn't seeing and touching what's being taught she starts to struggle, so now I make sure to include manipulatives and visuals in every lesson.  Luckily for me, the Outdoor Learning Lab is made entirely out of manipulatives and visuals.  It's perfect for her.
Since I started taking class outside, Gloria is so much more present in the class. She actively participates and shares her viewpoints. Her writing has come a long way, because she'd writing more, and including more details.
In fact, Gloria went back to visit her Kindergarten teacher, who was delighted to see how far Gloria had  progressed, and made a big fuss over her.  Gloria was BEAMING.  It was such a proud moment for her and I was so proud of what we'd accomplished I almost cried.  Second grade has been a life changing experience for her.  She has truly found her voice and wants to make sure it's HEARD!  And we found it together outside."
 *The student's name, image, and location have been changed to protect her identity