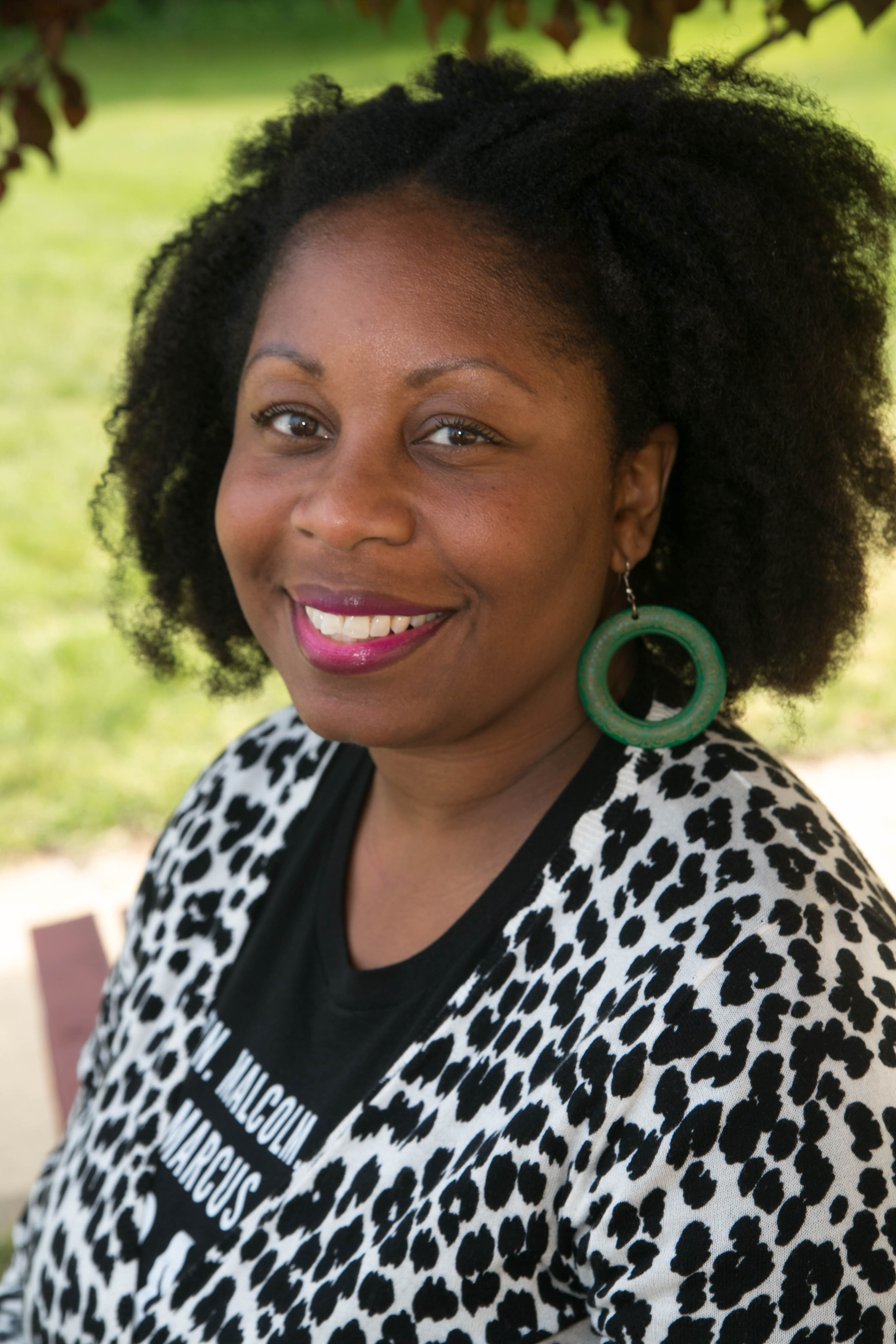 When Principal Riddlesprigger came to Ketcham in 2014, the school's standardized test score proficiency rates were in the single digits. Ketcham serves children in Anacostia, a neighborhood in DC with a history of under-investment.  This means that today, 99% of Ketcham students are from families who have lacked access to financial stability and higher education, most for generations.
Getting a good education early on is one of the few opportunities available to children in Anacostia, so when Riddlesprigger measured student satisfaction with Ketcham, and saw it was only 73%, she knew she had a lot of work to do.  If the students themselves were giving their elementary school such a low grade, it was no wonder they weren't passing their own tests and thriving in school long-term.  At the time, Ketcham wasn't an environment that supported their learning, so they weren't getting the early education they needed to succeed.
So Principal Riddlesprigger set about transforming Ketcham into a place students wanted to come, and transforming instruction so that students wanted to learn.   Riddlesprigger partnered with Out Teach as  a strategic way to support both efforts.
On Earth Day 2016, Out Teach installed an Outdoor Learning Lab at Ketcham, and began providing teachers with professional development on how to use the outdoors as a tool to promote experiential outdoor learning.  That year, students' school satisfaction with Ketcham went from 84%-94%, and rose to 97% the year after that.
Ketcham has also seen year over year growth in its standardized test scores.
ELA scores rose from 8-13% in 2016, and is now up to 19%
Math went from 16%- 34% in 2016 and is now up to 45%.
While many schools install learning gardens because they're "nice to have,"  Prinicpal Riddlesprigger made sure Ketcham was first in line for a partnership with Out Teach because she saw the program as one key tactic in her larger strategy to fundamentally change the academic trajectory of Ketcham's students.
Riddlesprigger says "Partnering with Out Teach was a strategic decision.  By providing students with alternatives to "Sit & Get" in the classroom, we've increased student satisfaction, made students feel more connected to the school, and made learning fun.  Now, our kids want to come to school and learn, even if their parents are discouraging them.  And when students are able to apply what they're learning in a real-world environment like the Outdoor Learning Lab, the content sticks, they understand it more deeply, retain the information longer, and are able to apply it to different situations.  That shows up on their evaluations."
"We've also seen some great side-benefits," Riddlesprigger added.  "Parental involvement is also up. We have parents volunteering to work in the garden over the summer, and parents and community partners are making donations. Because it's visible to the community, and most people find gardening to be a straightforward and accessible idea, it's a great and easy way to start getting involved with a school. We recently had a local law firm donate seedlings.  That might just be the first step to a larger relationship."
Additionally, teachers in Ketcham's special education department often use the space as a therapy area and a positive reinforcement area for students with IEPs. Riddlesprigger says "My teachers tell me that their kids with self-regulation challenges are much better able to control their behavior in the Outdoor Learning Lab. Some students that have behavioral challenges in the general classroom setting, and even in a special education classroom setting, are fully engaged and on task when taken outside for applied learning.  Teachers also use Outdoor Learning Lab privileges as a reward for indoor learning, and students are aggressively on-task indoors to demonstrate how responsible they are so that they're allowed to spend more time in the school garden."
For schools thinking about installing a learning garden of their own, or launching an experiential learning program, Riddlesprigger suggests "First, come up with a plan on how to integrate the garden into your existing plan, see how it can support what you already have, and what you want to achieve.  Out Teach is really good at demonstrating how the program can help you enhance your school goals.  You don't have to create something new."
Program integration is key, but so is broad staff buy-in.  Riddlesprigger adds "Get advocates and champions out there early.  Because once other staff members see their peers being successful outdoors, they're more likely to try it.  Those early champions are the ones who will generate real interest, it doesn't have to come from the top down."
With such a track record of dramatic improvements, Principal Riddlesprigger was recently named DC's Principal of the Year, and Ketcham has been named one of of DC's Bold Performance School Award Winners in 2016, 2017, and 2018, and a Bold Improvement School Award Winner in 2018, designations given to schools that serve high at-risk student populations and dramatically outperform their peers.  Out Teach is a proud partner of Ketcham Elementary, and we look forward to helping ensure the Ketcham eagles soar, and get the engaging experiential lessons they enjoy and deserve.