In hindsight, it seems like a no-brainer.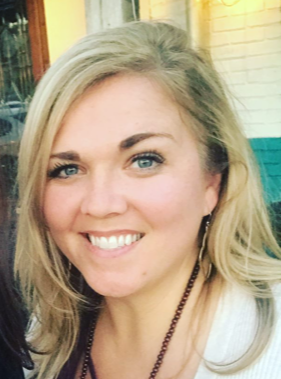 I used to create separate lessons for everything. It was exhausting. But after working with Out Teach, I saw how easily different lessons could be combined. It was easy to include science into my writing and math lessons. Linking subjects together created this continual learning experience, where we would just keep expanding into new standards, not stopping one thing and then starting up another. The Outdoor Learning Lab was a natural place to extend learning, and it was easier than I expected to have subjects taught partially indoors and partially outdoors for labs and experiential learning. It doesn't have to be all or nothing.
Breaking up my traditional way of teaching with "mini-field trip" outside was refreshing. I just loved it all and plan to incorporate it more into my other lessons. I was surprised how well my students behaved, and how well they performed. They were so engaged and it naturally led to opening up their creativity and ideas. Leading experiential lessons is like swimming with the current, rather than against it. You've still got to know what to do, but you get where you're going so much faster, and it's so much less work.
The ready-made lessons I got were great, but I really enjoyed adjusting and adding onto them so they fit my class and my school-wide initiatives perfectly. Out Teach had an opinion writing lesson on salsa, but I needed the class to work on informational essay writing, so I took my new lesson planning skills and created exactly what I needed. I had students start with a lot of prior knowledge and then research what goes in salsa. Growing salsa ingredients, like corn, takes space, so we practiced measurement, area, perimeter and geometry. We then brainstormed what to do with the salsa we were going to make. Students suggested donating it to homeless shelters or selling it to raise money for the Outdoor Learning Lab, the latter suggestion bridged over to our math and economic standards nicely. I loved it because it was a different type of informational writing that was created for them but there was a bigger purpose that motivated them—helping their community. Lots of great "Ah-ha!" moments. I just love watching kids' light bulbs turn on when they start making connections to other lessons and standards.
Beyond the lessons, even just getting the students outside was helpful. I found some of my highly active students were more attentive and had better recollection of the information that was shared and discussed. I have a very active, emotional and kinesthetic class, and being outdoors made it for easier for them to engage with the lesson, which helped minimize behavior problems. And for others, you could tell that moving around outside helped decrease their stress and anxiety which elevated their mood.
My experience with Out Teach was awesome and eye-opening. Now that I know how to use the outdoors as a tool, and how to plan out experiential lessons, you'll see my class out there all the time. Now, my lessons can grow and connect not only their standards, but our community as well. Thanks Out Teach!