Maggie Haag, our Operations and Growth Associate, interviewed Dr. Miracle the other day and created this piece.
#SaveScience blog with Dr. Ted Miracle — Devonshire Elementary, Charlotte-Mecklenburg Schools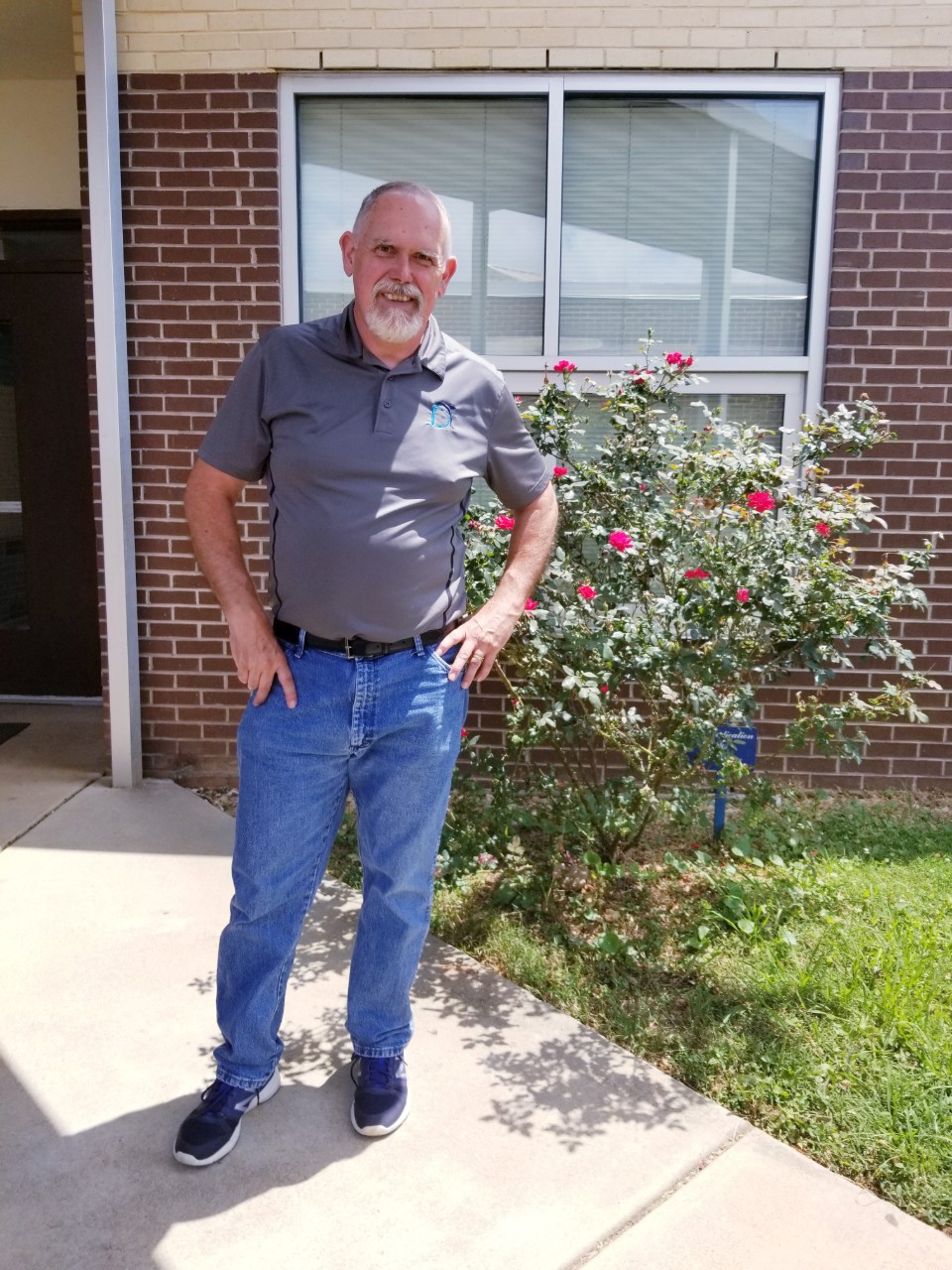 As the K-5 Science Lab teacher at Devonshire Elementary School, Dr. Ted Miracle has a very important role…get all teachers and students excited about science! We spoke with Dr. Miracle to hear a little more about his role and how he's found success boosting student engagement through hands-on learning.
Dr. Miracle became interested in Science at a young age, during countless family camping trips. He fondly remembers having time to explore nature and asking his parents about the different plants, animals, and phenomena he noticed. He also loved to read, and any question his parents couldn't answer could be found in the right book.
Later, after Dr. Miracle became an assistant principal, he got to meet Wayne Fisher, the very first Elementary Science Director at Charlotte-Mecklenburg Schools. Mr. Fisher encouraged Dr. Miracle to help set up the school's first Science lab and join Science education groups such as Science Alliance and National Science Teachers Associations. Surrounded by passionate Science teachers, and moved by the dire need for effective early Science instruction Dr. Miracle decided to switch gears and become a teacher.
His love of Science and dedication to bringing hands-on learning to students got him hired at Devonshire Elementary, where he has been working ever since!
Just like our team at Out Teach, Dr. Miracle believes it's important to get elementary students engaged in Science earlier on. Dr. Miracle says "Igniting students' natural curiosity and keeping that flame steady, is the best way to set them on a path toward Science mastery and appreciation. When teachers make room for their classes to explore and discover on their own, they empower their students with a scientific lens to view the world. Bringing the class outdoors is a powerful way to do this."
In addition to getting kids excited about Science, Dr. Miracle has seen the immense value in integrating Science into other subjects, like Math and Language Arts. In fact, he thinks it's easier to do so! For example, a math concept such as measurement can be taught via a Science. One easy way I integrate science and math is in the study of weather. Precipitation is measured in inches. Air temperature is measured with a thermometer. Another opportunity is in the study of evaporation. Measure two cups of water. Seal one container and do not seal the other. Measure the amount of water left after a few days (or weeks). Then boil two cups of water to show how adding heat speeds up evaporation. Measure the water again. Square foot gardening helps students understand the concept of a square foot.
Science journaling (documenting thought processes, keeping data records, and logging observations) is a great way to bring in Literacy via informational text, and lessons on agriculture tie in Social Studies.
In fact, a few years ago, Dr. Miracle worked with a third-grade class to plant hundreds of seeds to examine which ones would grow, and which wouldn't. In this cross-curricular lesson, students soaked up all knowledge of seeds and plants and honed science skills such as observation, hypothesizing, and recording data. They also demonstrated empathy toward their plants, wanting to do everything they could to help them grow. This year at open house, a father came up to Dr. Miracle and shared that his daughter had become so enthralled with the lima beans she'd grown in that class, that once her plants grew three years ago, she brought them home and continued to care for them. To this day, the family still has the lima beans and have been replanted them each year so they can eat them as a family, and the daughter is still very interested in Science.
To get additional help training teachers to use the outdoors for Science, Dr. Miracle has worked with Out Teach for the past three years, – and we couldn't be more thankful for his dedication to Science! Because of teachers like Dr. Miracle, students are engaged in meaningful Science instruction early on, building a host of STEM and 21st Century skills that set them up for academic and career success.