CEO Message
2020-21 Annual Report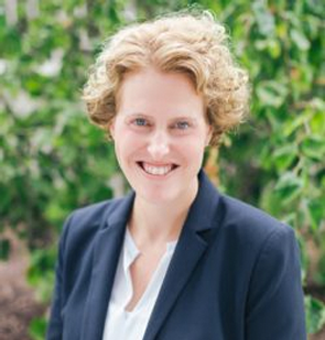 Jeanne McCarty, Out Teach CEO
Supporting Education, Equity, and Science through COVID and Beyond
Dear friends,
It's been an unprecedented year for everyone, especially those who work in education.
Never before have teachers needed more support, classes needed more time outside, and students needed more engaging ways to learn.
Thanks to you, our supporters, partners, peers, and followers, Out Teach staff was able to be of service on each of these fronts. We spent the year coaching and supporting teachers, building and activating outdoor learning spaces, and getting students in classrooms and at kitchen tables more engaged in memorable hands-on outdoor lessons.
You also equipped, empowered, and inspired us to accelerate key tactics from our Strategic Plan to utilize innovative technology and share our expertise more broadly to prepare 10,000 teachers to engage 250,000 students in high-quality outdoor science learning by 2025. As we moved our plan forward, our work this year fell into three categories:
There's more on the what, why, and how we approached the work above in each section, and I look forward to hearing which activities and impacts resonated with you the most.
Looking ahead, though there are still incredible challenges facing the nation, educators, and students, I believe we are in a unique moment in time, where we can drive home the power and promise of student-driven instruction outdoors. It is time to:
Re-imagine and re-engineer teaching and learning into something fundamentally more effective and equitable for all students.
Equip teachers to move away from traditional lecture-style teaching, and become facilitators of active, student-driven learning.
Ensure science education is a fundamental part of every child's early education.
With you at our side, not only have we made it through the challenges of the past year, but we've grown, formed new partnerships, and created new ways to support teachers and students in the year to come so we can meet the objectives above. We are deeply grateful for your commitment to our mission and vision. Nothing in this report would have been possible without you.
Sincerely,

Key Initiatives in 2020-21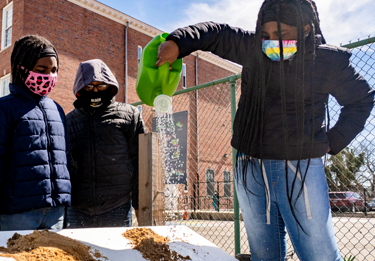 Responding
to the Pandemic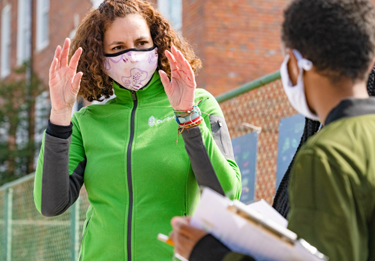 Advancing
Educational Equity