Pandemic Response
2020-21 Annual Report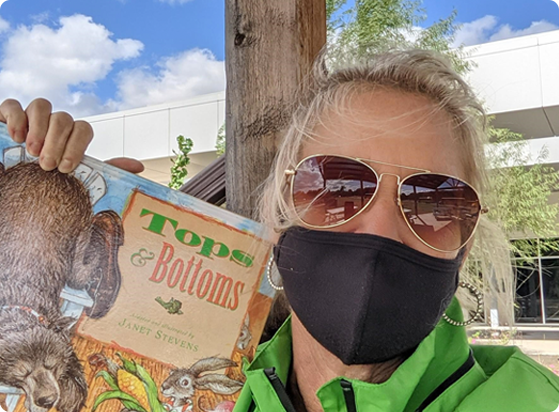 Engaging Students Everywhere
Accelerating Learning Through the Pandemic and Beyond
The pandemic shook the foundations of public education, exposing and exacerbating the disparities communities across the countries face.
To help over-stressed and under-resourced teachers take on the challenges of keeping students excited and engaged, Out Teach innovated our offerings to help teachers lead more active hands-on outdoor instruction regardless of whether students were in-person or remote. By investing directly in teachers to help them include more active, student-driven learning, Out Teach ensured schools have long-term solutions that will continue to accelerate learning, long after the pandemic ebbs.
Education today equals opportunity tomorrow. So when the pandemic shuttered schools in March, Out Teach rallied our partners to launch the #EducationIsOpen campaign, which provided schools with opportunities to creatively engage and inspire learning in any setting. Beyond supporting innovations to Out Teach programs for our school partners, the campaign also fueled a wealth of resources and virtual events for schools across the country, including: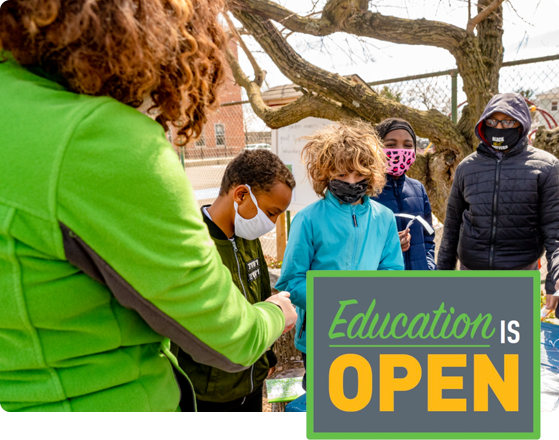 #EducationIsOpen is made possible in part by: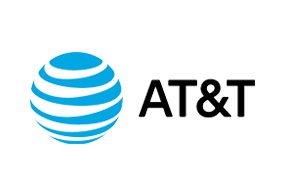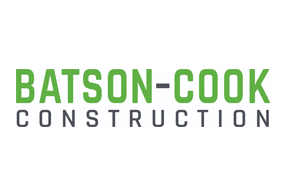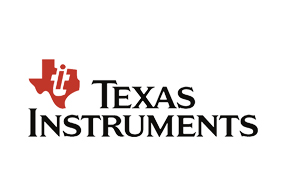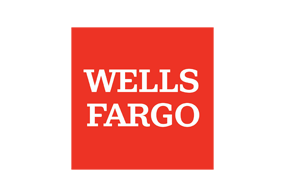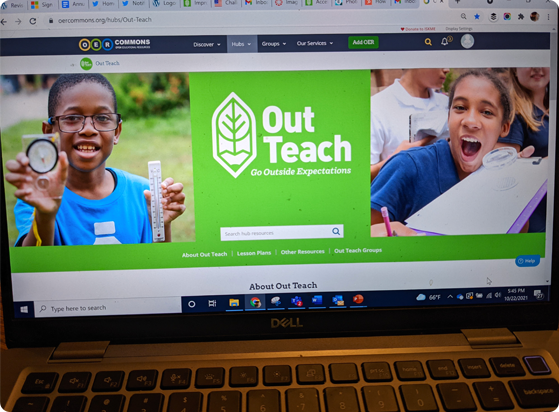 Moving Learning Outdoors Everywhere
Teachers across the country went above and beyond to support their students both academically and emotionally through the pandemic. To help their efforts, Out Teach made 300 customizable lesson plans free and accessible to all and created new resources for teachers and parents working remotely to continue to provide students with outdoor experiential learning opportunities in any environment.
Adapting to Support Teachers
Remote Professional Learning
The pandemic hit teachers hard on every front. Not only did it separate them from the students they love, but it upended years of lesson planning and in-person instructional expertise. Out Teach adapted our coaching programs to provide remote support with innovative new tools.
Beyond joining teachers' classes online, our coaches also incorporated video response tools such as Flipgrid and GoReact to help teachers create shared experiences and boost collaboration. Teachers loved working with these new tools and more engaging techniques, with one reporting:
"I am absolutely thrilled! I have been teaching for 28 years, and this is priceless for everything I'm trying to do right now! I could just cry! Thank you so much!"
By the end of the year, Out Teach worked with 64 school partners in 21 districts to reach 1,532 teachers and instructional leaders, and 38,300 students.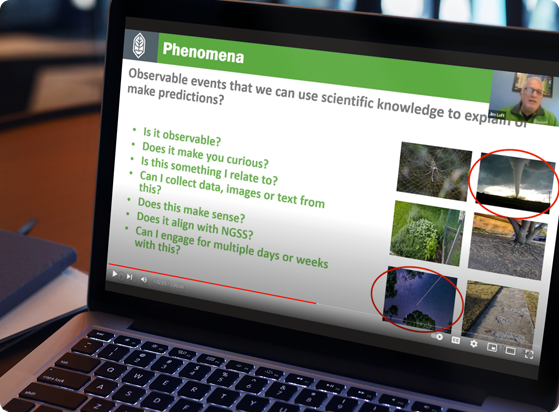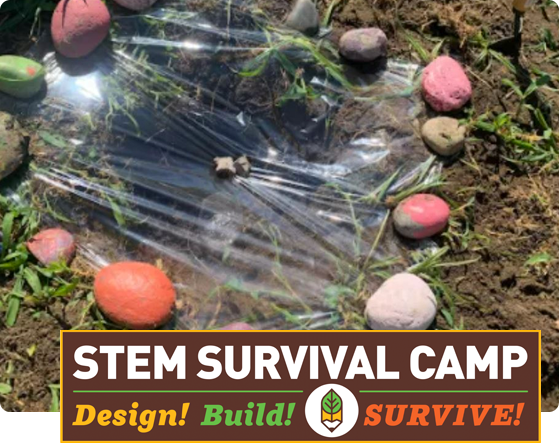 More than 150 budding scientists and explorers ages 9–12 participated in our virtual STEM Camps in 2021. Our Instructional Coaches inspired and empowered young scientists and explorers to push themselves and flex their creative problem-solving skills while at home to build devices that collect and repurpose fresh drinkable water from the air, soil, and plants.
Not only did students take on the challenge, but many became inspired to apply what they've learned to the larger world. One student shared that his grandmother lived in a country plagued by drought, and pledged that when he grew up, he was going to help improve access to water for her community and others facing the same challenges.
Supporting Science at Home 
Out Teach created fun and engaging At-Home STEM Learning Toolkits —daypacks full of hands-on tools such as test tubes, bug viewers, hand lenses, UV-sensitive beads, and diffraction glasses. Each kit also included an activity packet and journal so students could record data and communicate their findings.
Excited students got the opportunity to leave their screens behind and observe insect adaptations, analyze the components of solar energy, and document the growth and life cycles of plants in nearby yards and parks.
195 AT&T volunteers across three states assembled kits for 1,400 students in Georgia, North Carolina, and Texas adding a warm, inspirational note to each kit for students in their communities.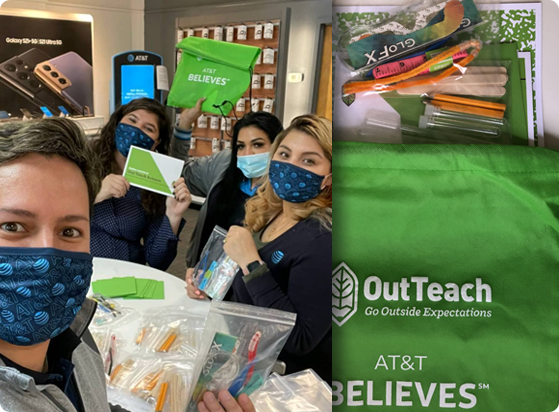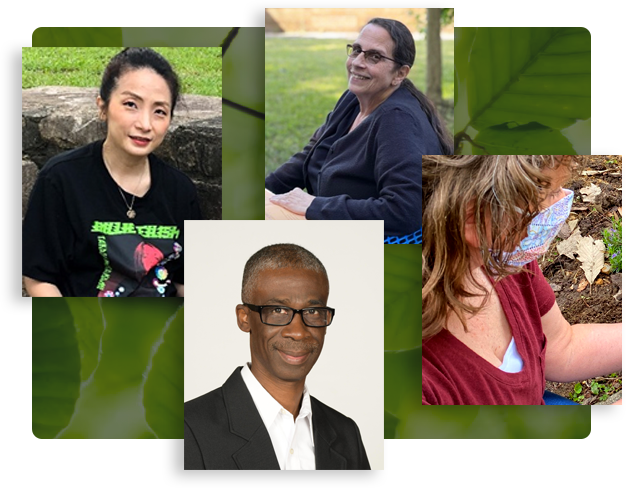 Teacher Appreciation Week
To spotlight the amazing work teachers were doing during the pandemic, Out Teach celebrated Teacher Appreciation Week (May 3-7) in grand style. We asked friends across the country to share a "Thank you" note for an amazing teacher, and we posted each one in our online Thank You Notebook.
We also named "Teachers of the Year" across our regions. Learn more about each one below:
Out Teach Construction Projects
Activating Outdoor Spaces
Though in-person events paused, Out Teach still ensured our school partners had engaging and immersive learning environments ready for students to enjoy when they returned to school. Rallying more than 200 remote volunteers, our team built outdoor learning spaces for five school partners that will impact more than 2,100 students.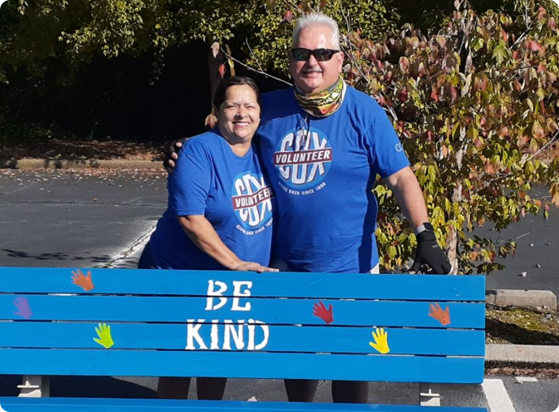 Key Initiatives in 2020-21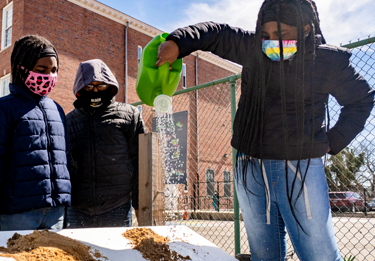 Responding
to the Pandemic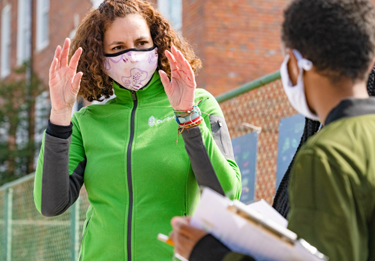 Advancing
Educational Equity