Out Teach launches #EducationIsOpen
a National Campaign to Support Distance Learning Through COVID and Beyond
—  Schools may be closed, but together we can ensure that #EducationIsOpen —
To support teachers, parents, and students struggling to create effective learning experiences at home during the COVID-19 crisis, national nonprofit Out Teach has launched #EducationIsOpen (educationisopen.org), a campaign to keep children learning while schools are closed by providing engaging hands-on outdoor lessons.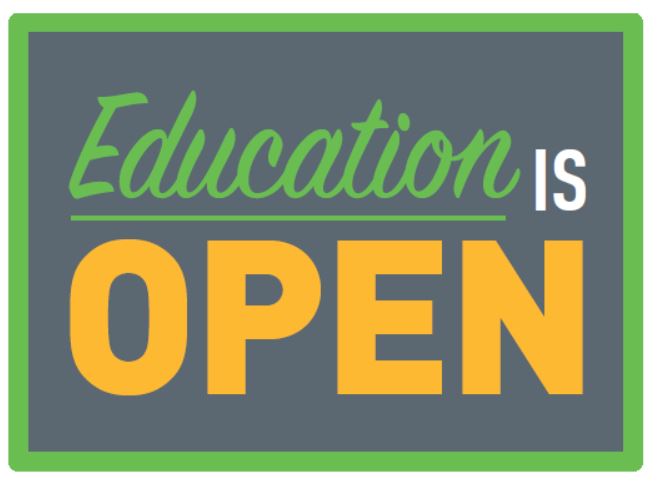 Out Teach is a nonprofit transforming education by empowering elementary teachers to use hands-on outdoor lessons to make instruction more effective and engaging, particularly for students in under-served communities.
Researchers predict that children missing weeks of instructional time due to this crisis will face a 40% loss in reading progress and a 54% loss in math. And that's for the average student. Students in under-served communities are at risk of sliding even further behind.
To help halt this COVID-slide, #EducationIsOpen is providing free lessons for students, teachers and parents that support hands-on outdoor learning and training for teachers to integrate hands-on learning into their virtual instruction to promote deeper student learning. This support ensures that students aren't losing the engaging learning experiences they need to succeed in the future, and that teachers have the personalized professional development they need to navigate this crisis.
Out Teach's free online lessons and educational resources balance screen-time and real-world learning.  In particular, the site offers hands-on Science and STEM content to help ensure students are still learning both scientific content and skills.
Teachers and parents alike can find free interactive lesson plans and resources on educationisopen.org, and they can get started sharing these lessons to their students and customize and create their own at bit.ly/OutTeachJoin.
Out Teach is encouraging teachers to not only use the resources, but to share their #EducationIsOpen experiences on social media, so that success stories and pictures of amazing student work can inspire others to follow suit, creating even more hands-on outdoor learning opportunities for even more students.
This level of support ensures that students aren't deprived of the deep and engaging learning experiences that get them excited about learning, especially about Science, and puts them on the path to success in school and in life.
Jeanne McCarty, CEO of Out Teach said "Education today equals opportunity tomorrow.  By making all of our outdoor experiential lessons and resources free for teachers and parents, and creating new resources and training opportunities for teachers, we can help keep the learning opportunity gap from growing during this crisis, and keep students interested in Science and STEM during the critical early years.  And when teachers embrace the power of experiential learning outdoors, they'll be able to unlock student performance for years to come.  We'll keep providing #EducationIsOpen resources through the months and years to come so that every child has access to the kind of transformative real-world learning experiences that can change their lives."
#EducationIsOpen is made possible in part by Sprouts Farmers Markets