Thanks to great teachers like Eric Hale, schools may be closed, but #EducationIsOpen
Eric Hale is a teacher at Out Teach partner school William Barnett Elementary. When Dallas schools re-open, he will be teaching a combined class of first and second graders.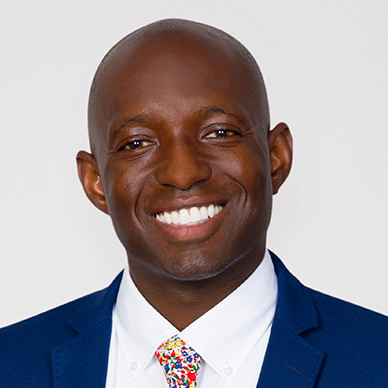 Recently, Eric penned an op-ed on how he planned to teach remotely straight through the summer to make sure his students, many of whom struggle with a lack of resources at home, don't fall further behind. In addition to giving up his own summer vacation to provide remote instruction, Eric is buying reading kits to send to his students, and is starting a YouTube channel to train and empower parents. Since his students are younger, instead of just teaching students, Eric will also be training parents how to teach their kids grade-level content.
Before COVID, Eric was well known for using music to get his students active and engaged, but he also liked to take students outside into the school's Out Teach Outdoor Learning Lab for real-world math and science lessons. In addition to helping students refresh and refocus, outdoor lessons encourage students to explore a rich and immersive environment that engages all of their senses, which Eric says promotes visual, auditory, and kinesthetic learning.
Not only did his students benefit from the change in scenery, but Eric found that his students retained information from outdoor lessons for weeks, showing a deep understanding of the content. They could also apply their knowledge to new situations, and were excited to share their new discoveries with him. Weeks after an outdoor lesson, students relate back to something similar they'd observed outside their homes.
More than knowledge retention, the outdoors fosters a passion for exploration and discovery. After a lesson on ecosystems, one of Eric's student became fascinated with ant colonies, drawing elaborate diagrams of them at home and bringing them in to school for Eric to see the next day. He was amazed at the proportional strength of the ants, how orderly and organized they were, and how every one had an important (if small) part to play. Eric was delighted to spark this new love of science, and still works hard to keep students interested and actively learning, especially now that learning is remote. He can't do his mid-day dance parties with his students right now, but he can still encourage them to get up, move, and explore outside.
When he was with his students in school, some of Eric's favorite topics to teach outdoors included:
Now that learning is remote, Eric is looking at different ways to provide effective instruction throughout the summer, in a valiant effort to hold or even close the achievement gap. It's teachers like Eric that make sure #EducationIsOpen for all students, and that those in critical need are not left behind.
About Eric Hale
Eric has been named Dallas Teacher of the year, and the top teacher in an urban school, and is a Fishman Prize finalist. In Eric's TEDx talk at SMU he discusses what it was like growing up with trauma, and how he has channeled that into his work. He has also discussed his teaching vision, inspiration and accomplishments on The Kelly Clarkson Show.
You can follow him on Twitter at @Erichale1979 or on his YouTube Channel – Mr. H