Ms. Kerrie Lalli is the Magnet STEM Lab Teacher at Walter G. Byers school in Charlotte, North Carolina. Ms. Lalli brings a hands-on approach to teaching along with a dedication to outdoor Science learning – two things that always excite us at Out Teach! Recently, we were lucky to get the chance to chat with Ms. Lalli and wanted to share some of our conversation with you. We particularly loved what she had to say about the joy of discovery, her students collaborating in Google Classroom, and how effective Science instruction can adapt to blended learning in the Fall. Keep reading for more!Growing up, Ms. Lalli always had a passion for Science and "figuring stuff out." Despite coming from a family of educators (55 educator family members, in fact, but who's counting!), Ms. Lalli didn't initially see herself as a teacher. With Science on the mind, she went to college and tried out many different majors until she settled on Biotech, working in labs on things like plant tissue cultures and produce crops. Her hard work in school earned her a job in the physiology lab at Cornell University's Cornell Orchard lab studying apple crops.
Afterwards, she spent some time as a sailing instructor (in the summer) and a skiing instructor (in the winter), and that is when she realized the drive to be a teacher – to help kids learn about the world around them – was in her all along. So, Ms. Lalli went back to school to get her master's degree in education, and then on to Byers where she was lucky enough to take on the role of STEM Lab Teacher, working creatively and collaboratively with students across all grade levels.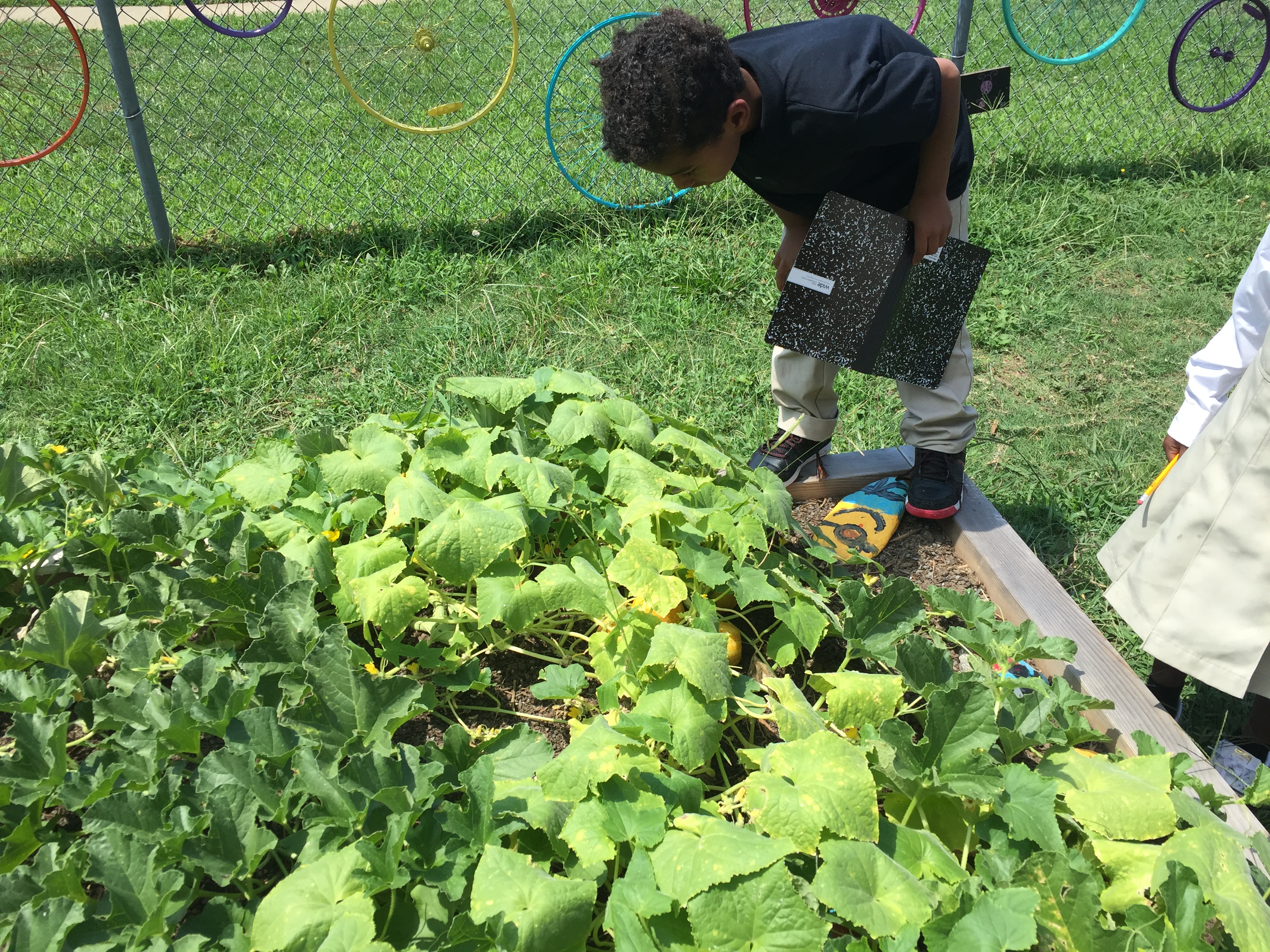 For Ms. Lalli, one of the most meaningful aspects of teaching (especially in the STEM field) is helping bring the element of discovery to her students. She is dedicated to equity in education and wants to make sure her students know that the joy of discovery is for everyone and everyone can become a scientist. She hopes for more representation in the field, and that her students know they don't need to be a white-coat wearing genius like Einstein to become a scientist or make a contribution to the scientific world.
Ms. Lalli expressed the importance of getting younger students in particular involved in outdoor environmental education. Youngsters are the most curious (happy to bring you a dead bug!) and can make meaningful personal connections to nature that have a lasting impact. Many of the students who Ms. Lalli teaches live in apartment buildings without much of a green space.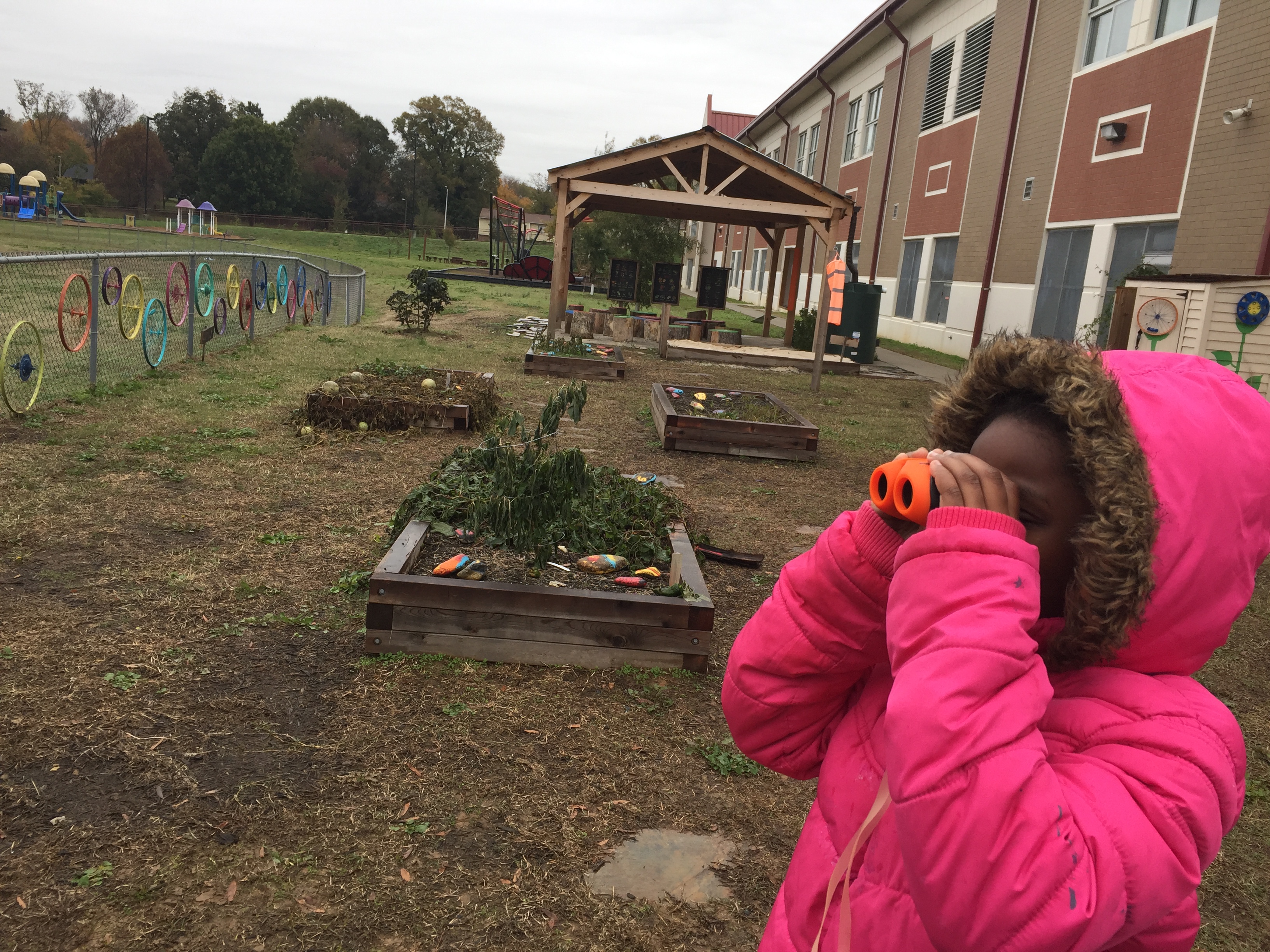 Immersive outdoor education at school helps show these students that nature isn't just a "far away place," but actually all around us all the time. The outdoors is that level playing field that can be accessed by all students, especially when they are taught how to tap in and learn by doing. Ms. Lalli has "a hundred different stories" of her students thriving in an outdoor setting, all of which involve active, real-world learning.
These past few months have really shaken things up for teachers across the globe, Ms. Lalli included. Without warning or much time to prepare, teachers had to come up with a plan to reach their students at home and provide engaging alternatives to make sure that #EducationIsOpen.
Despite her school closing, Ms. Lalli was able to keep students active with experiential outdoor science lessons. One week, Ms. Lalli adapted a lesson on angles of the sun right in the middle of her street! She used chalk to c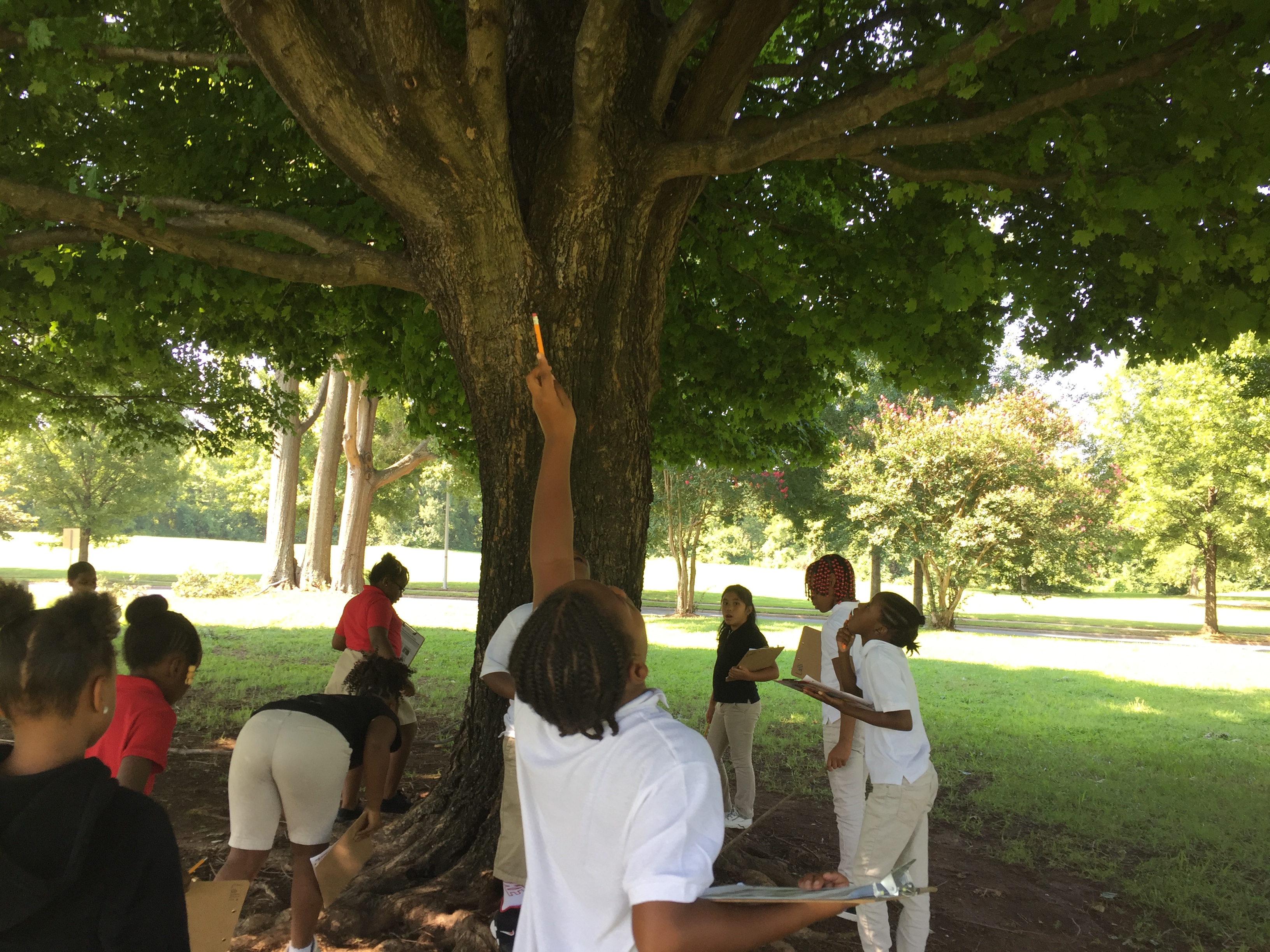 reate a massive sundial (stares from neighbors included) and took her laptop out every hour to examine the changing shadows with students via webcam.
Students have really impressed Ms. Lalli and her colleagues with their digital collaboration using Google Classroom and other platforms. While virtual learning might not be ideal, teachers have been seeing a new kind of engagement – without prompting, students are responding to each other, sharing feedback on each other's posts, and interacting in different ways. A whole new group of kids have started showing up to Ms. Lalli's virtual STEM lab and have rightfully become "STEM fanatics." Perhaps a virtual space is more inclusive or accessible to the kids who don't feel as comfortable in the classroom. Ms. Lalli demonstrates that with a bit of creativity and dedication, teachers can use distance and blended learning to spark interest and engagement from new places.
There's still a lot of uncertainty around what schools will look like come the Fall and further into the future; we can almost be sure things won't be completely back to "normal."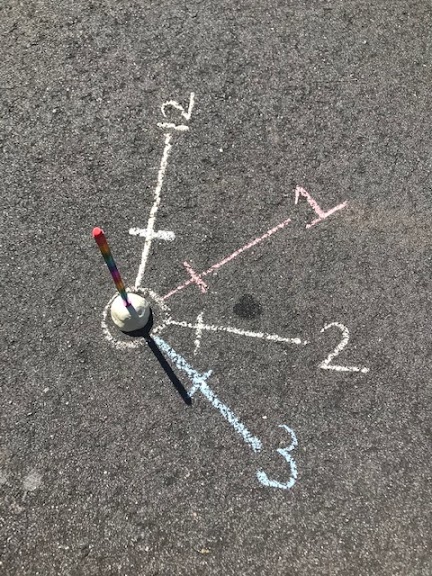 While we have to stay safe and protect our teachers and administrators (who have been front-line workers throughout this pandemic, too!), we also must be vigilant preventing educational gaps from widening even further for students. Ms. Lalli envisions leading more short, live science demos (outside or virtual) that spark conversations amongst students. Always keeping equity in mind, she's trying to create lessons that can be easily replicated at home. She sees outdoor learning as a big part of the solution. It doesn't require materials and doesn't need to be this "big grand thing" – any student can go on a walk, look out a window, touch a plant, engage with nature in a way that creates a meaningful learning experience.