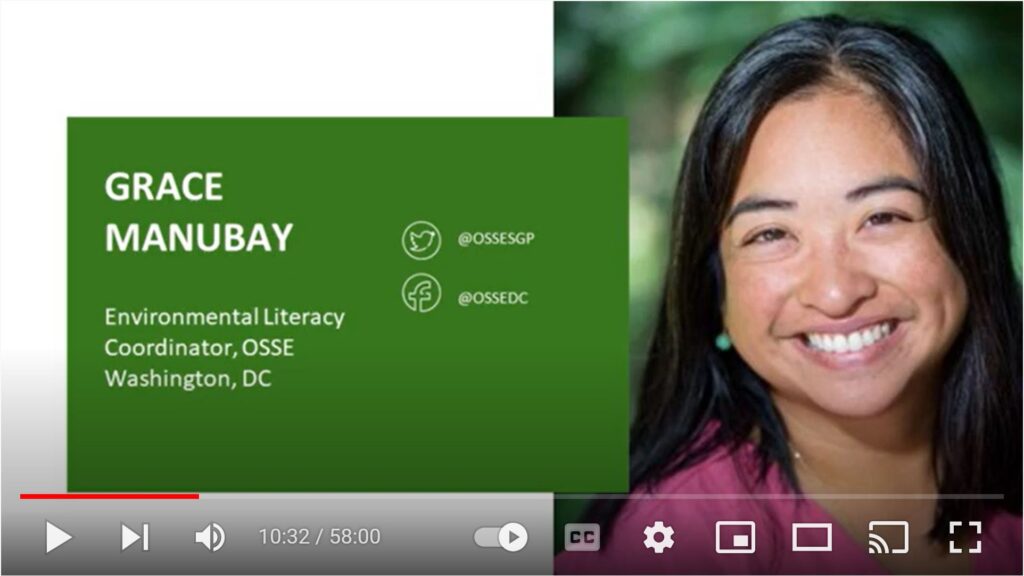 The Office of the State Superintendent of Education, or OSSE, serves as the state education agency for the District of Columbia. In the District, we have 240 school buildings. District of Columbia Public Schools (DCPS), is the traditional local education agency (LEA) which operates over 125 school buildings. We also have 66 charter LEAs which operate the remainder. DC is very similar to a local control state – each LEA is autonomous.
As you may know ESSER funds largely go to the LEAs. OSSE will administer that funding on behalf of the federal government, and we publish guidance on how LEAs can allocate the money.
In keeping with guidance or safe schools from the American Academy of Pediatrics and the Centers for Disease Control and Prevention, one of the early reopening strategies for students in all age groups included utilizing outdoor spaces whenever possible. With increased air circulation outside, outdoor learning spaces had the potential to support concerns addressing space limitations due to physical distancing, as well as mitigating the spread of the virus by decreasing the likelihood that respiratory droplets would spread between individuals.
When OSSE released a funding strategy guide for ESSER III-ARP, outdoor learning equipment, supplies, and landscaping were potentially eligible under the category of Facility and Outdoor Space Upgrades and Modifications.

It is important to note that LEAs are the decision-makers on how to spend these ESSER funds. One LEA in DC gave each school in its district a set amount of funding for outdoor learning supplies and equipment, and each school completed a procurement order form to procure those items. Items included white boards, picnic benches, lap desks, and canopies. OSSE administered a facilities reopening grant for charter LEAs, and some schools used those funds to purchase similar items. Each LEA decided how to spend their funds.
DC is an urban area, and it can be challenging to find natural areas near school campuses. But this project has helped schools view their school grounds with new eyes, looking for opportunities to have students learning outdoors.

You may also be aware that state education agencies like OSSE have a state reserve of ESSER funds, which are also used to support recovery. With ESSER II funding, OSSE was able to contract with a vendor to provide outdoor learning technical assistance. The project includes site-based assessments and guidance for up to 80 schools, and a professional development series. The vendor has been able to provide consultation and design support to provide outdoor space ideas tailored to the specific needs of the school.
Moving from recovery to restoration, OSSE intends to use some of its state reserve to support schools with effectively using existing and newly established outdoor learning spaces for instruction and social development beyond COVID restrictions. Research has shown that spending time outdoors provides numerous benefits to students, such as increased social and emotional health, increased academic achievement, and improved physical and mental health.
We are looking to provide opportunities for schools and teachers to learn how to make outdoor learning accessible to all and available to teachers in any subject area.

Our hope is that as more schools get interested in outdoor learning and having education outside, we can move past using these outdoor learning spaces as a recovery strategy and begin to use them for regular and ongoing use for learning and social engagement. Outdoor learning can serve as a launch point to delve into environmental literacy and green schools initiatives.