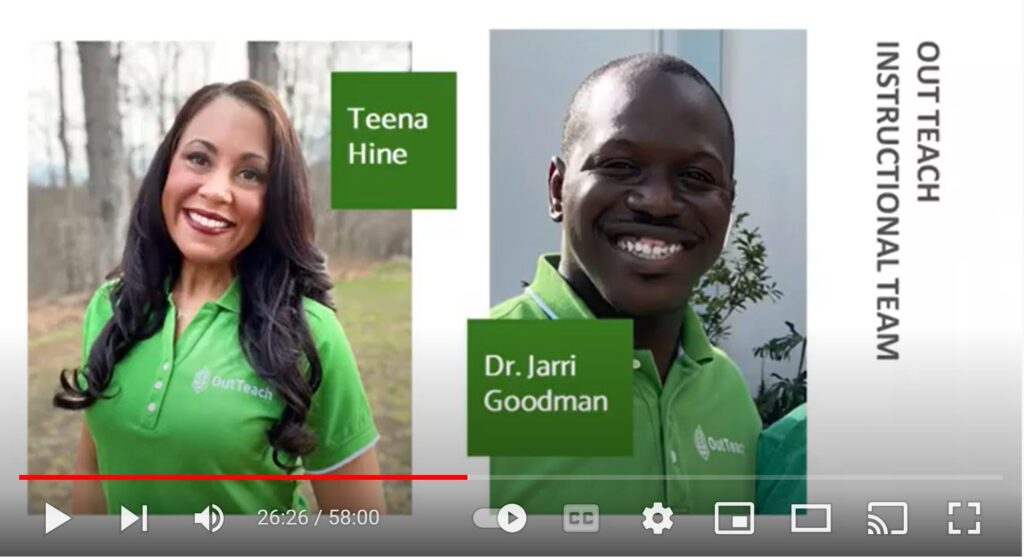 Teena Hine —
We all are here, because we are invested in the student benefits of outdoor learning experiences. It is no secret that students benefit from these experiences in a variety of ways, but to touch on a few of the most impactful ways, we can begin by emphasizing the inquiry based, student centered, real world learning experiences. The outdoor learning space offers endless opportunities to explore, while naturally setting the stage for place based learning. Not only are students engaged in problem solving, teachers are relieved from "creating" an experience, from scratch.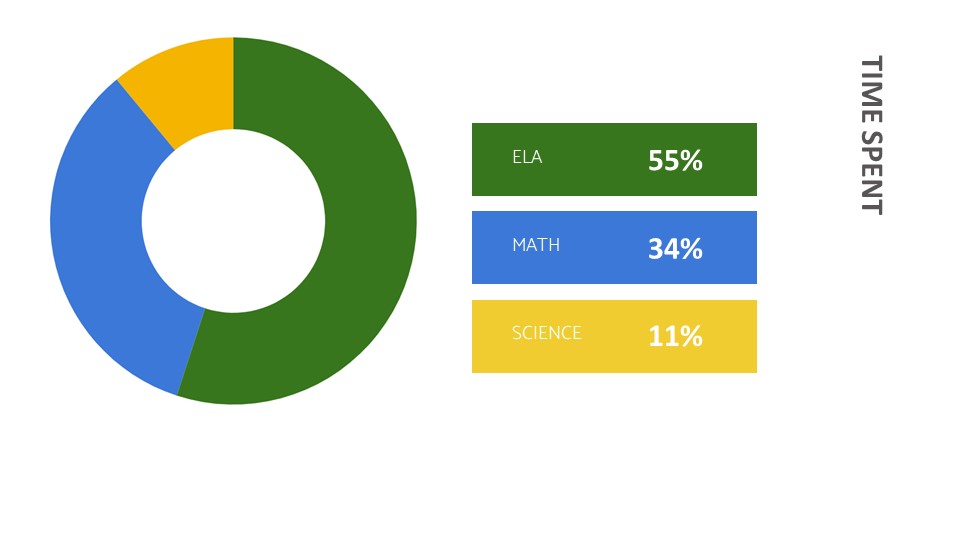 Additionally, outdoor learning equalizes the learning experience for all students, creating meaningful, authentic and culturally relevant opportunities, as students are able to personalize their experiences. Building a STEM mindset is embedded in making observations, and conducting experiments, while students work in teams to communicate their ideas, fostering Social and Emotional Learning.
Research indicates that time spent specifically on Reading and Math take precedence in the classroom, while Science only receives about 11% of instructional time. This is why it is critically important to create opportunities for our students to not just read about, but DO Science while integrating other content areas.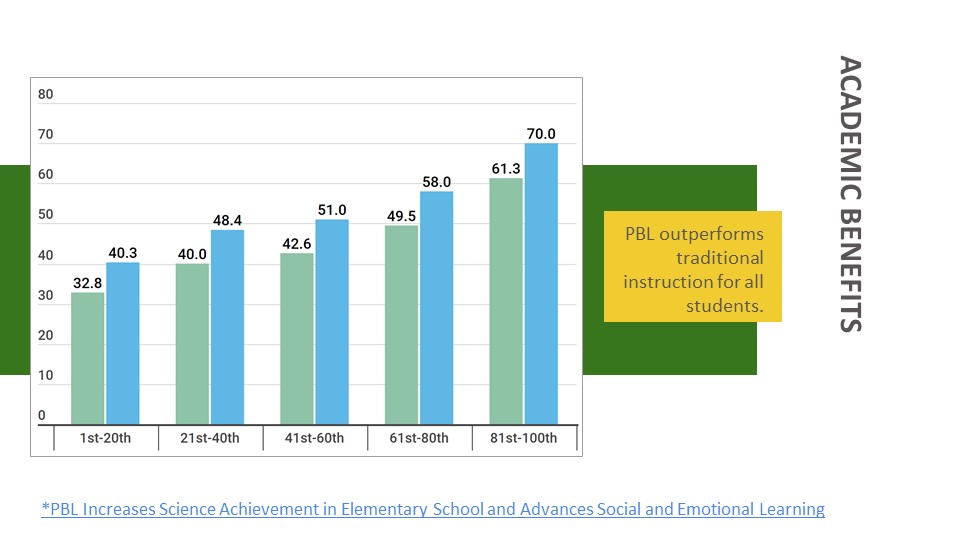 As we take a look at the evidence on project based learning, we can see an astounding difference in student achievement. Using a multiple Literacies-Project Based Learning experience, takes a systems approach, by integrating science teaching and learning materials, with other content areas. This method of instruction is designed to increase students' science knowledge, engage learners in literacy and mathematical skills and support students' social and emotional learning through self-reflection, collaboration, and ownership of one's work. The research on outdoor learning, using this project based learning model, outperforms traditional instruction for all students. 
I'll now turn it over to Dr. Goodman, to talk a little bit more about what that looks like in action….
Dr. Goodman —
Outdoor learning can be as simple as changing the classroom location to a greener space.
Research shows that students who participate in outdoor learning as part of their science curriculum reported significantly more intrinsic motivation to learn and felt more competent.
That's why I love working with the Out Teach instructional frame, it uses outdoor spaces for phenomena-based science. And everyone can go outside. It's so much easier than trying to recreate stuff inside. For my lessons, I always start with the standards, and then think through what are some common natural events in nature that can be explained or predicted using scientific knowledge.
One of the easiest ones I have teachers start with is to challenge students to identify surface features on the Earth caused by constructivist and/ or destructive processes.

Normally, a teacher would have to spend all sorts of time finding pictures of the grand canyon, or volcanoes, and putting them into a slideshow, or hauling a bunch of things into the classroom for a hands-on lesson."
We can just take students for a nature walk around their campus to identify deposition, weathering, erosion, and the impact of organisms.

Now, instead of the teacher carrying the burden of creating a learning experience from scratch, the students are delighted to take on the challenge of exploration and discovery. Outside, because the experience is real-world, authentic, and student-led it shifts the focus from the teacher to the students so they can build up their skills on reasoning from evidence.
This means kids are DOING science. They're building science skills. They're not just memorizing science facts.

You don't learn math by memorizing math facts. You learn math by solving math problems. Same thing with Science. Kids need to be out there doing it for it to actually stick. The lesson structure allows learning to become more consequential and leads to a more robust understanding of the disciplinary core ideas of the standard.
As an instructional coach, the advice I give to teachers when creating inquiry-based lessons outside is that the phenomena don't need to be phenomenal to facilitate learning. You don't need the grand canyon to demonstrate erosion. You don't need a tesla coil to learn about energy. Everyday things are engaging once you get students thinking about them.
What's even better, everyday things are automatically accessible and relevant to students of all backgrounds.
Every student can observe a phenomenon such as how shadows change over a day or investigating the flow of energy from a waterwheel.
Outdoor experiential instruction heightens students' curiosity because they can make connections to the world around them and engage all their senses as they strive to explain the phenomenon and problem to solve.

Teena Hine —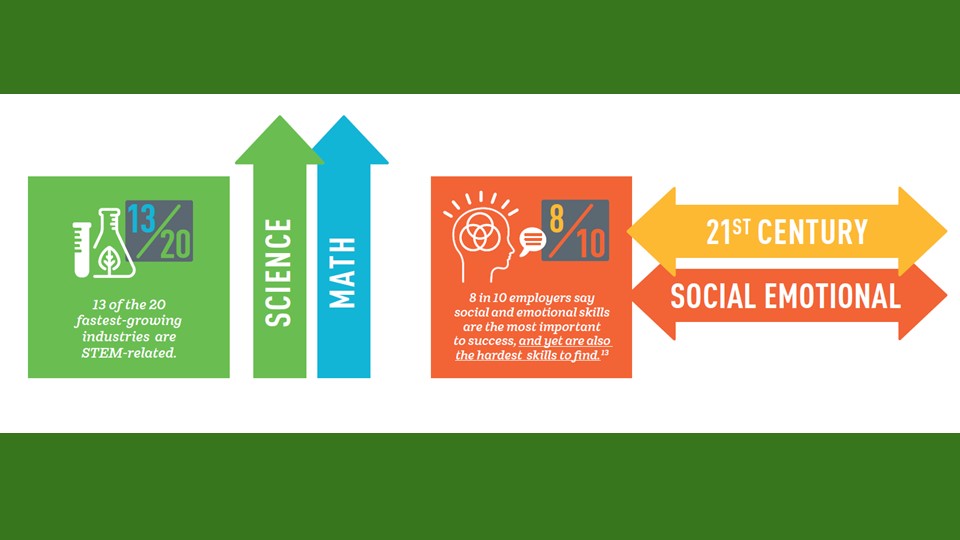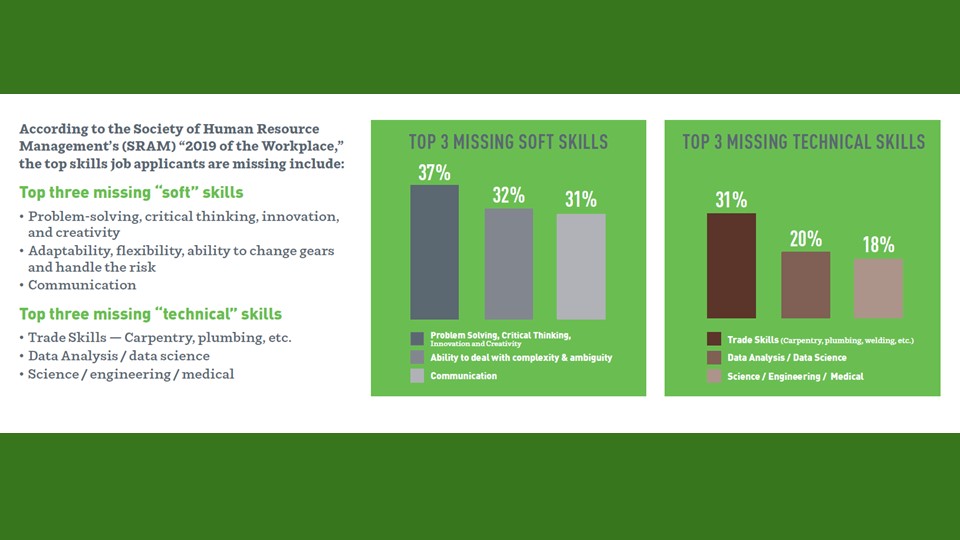 As we aim to cultivate students who not just read about, but DO Science, we envision our students in the future careers of tomorrow! We already know that 13 of 20 fastest-growing industries are STEM-related.
— This leads us to conclude that if we specifically invest in building STEM skills early, that's a straight path upwards to STEM jobs.
However, when we look at the necessary skills, 8 in 10 employers say social and emotional skills are the most important to success and yet the hardest skills to find. 
According to the society of Human Resource Management the top missing workforce skills, employers have indicated are
Problem-solving, critical thinking, innovation, and creativity 
Adaptability, flexibility, ability to change gears and handle risk 
Communication 
While Technical skills include:
Various Trade Skills
Data analysis
Science and engineering practices
This leads us to think that if educators invest in SEL or focus on 21st Century learning skills, that we are preparing our students for the careers of tomorrow
While creating a focus in each of these areas is needed, they cannot be thought of as separate entities.
A problem arises when we treat subject matter and "soft" skills as something we develop in silos. Rarely do we see a job posting that states there will be limited communication and math is a sole focus.
Outdoor Science instruction supports the prime intersection of content matter, the 4 Cs, and the social aspect of communicating ideas.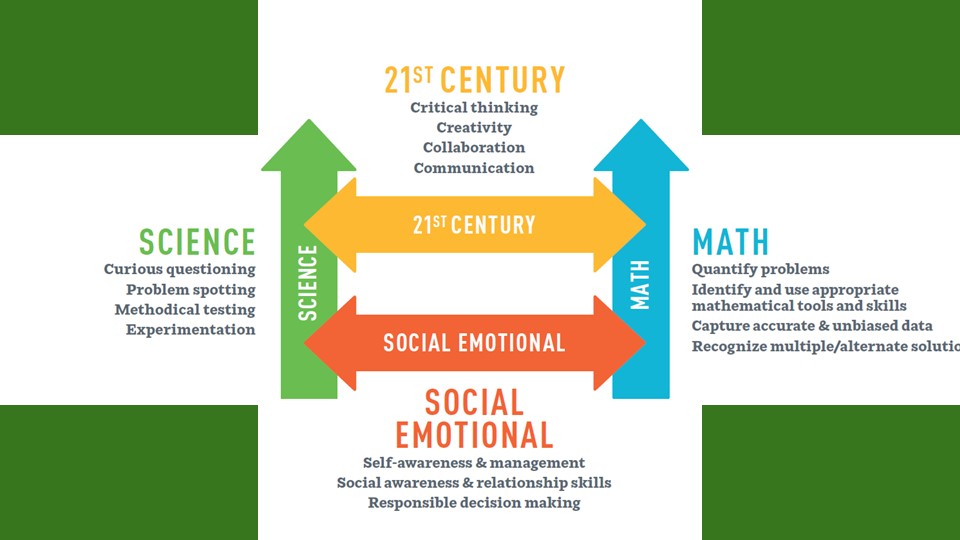 What's more, beyond being linked, the embedded connection that outdoor science instruction incorporates, builds and supports each critical area. The investment in outdoor Science instruction not only increases student performance, it cultivates experiences and knowledge, creating a ladder to success.