Teacher Professional Development
Hands-on outdoor learning is proven to accelerate and deepen student comprehension, improve long-term recall, and increase engagement. So Out Teach equips teachers to use the outdoors to give students access to exciting, real-world Science experiences, weaving critical STEM, literacy, and 21st Century skills, like critical thinking and collaboration, into every school day.  Occasionally, Out Teach is able to offer scholarships and other learning opportunities to teachers in targeted markets.  These opportunities empower educators to use their existing outdoor spaces to bring Science to life, integrate Science across subject areas, and inspire students of all backgrounds with authentic hands-on Science learning, adding meaning and context to every subject, and sparking students' love of learning and discovery.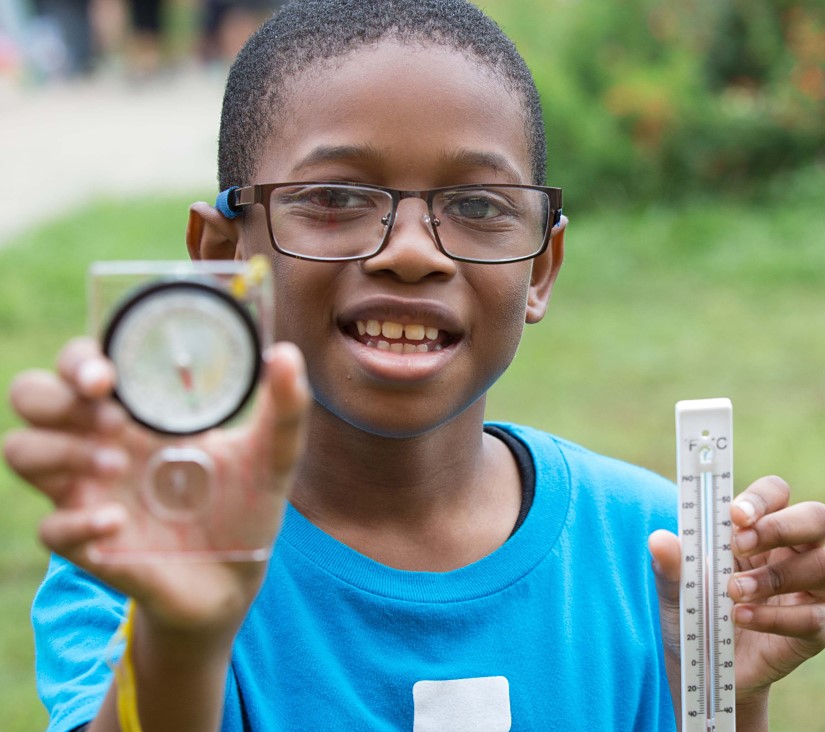 Professional Learning Communities
School districts looking to boost STEAM instruction while creating more engaging and effective learning experiences can provide scholarships for teachers to join the Out Teach Professional Learning Community (PLC), a virtual collaborative group created to help elementary teachers transform education with hands-on outdoor STEAM activities.
When teachers are properly equipped to engage students in hands-on outdoor STEAM instruction, every student can have equitable access to an engaging, hands-on STEAM education, no matter their resources. As a district partner, Out Teach provides teachers with the tools they need to succeed and creating a more diverse pipeline of students empowered to fill the dynamic STEAM careers of tomorrow. 
Every scholarship helps teachers increase their knowledge and skills using experiential learning best-practices and outdoor phenomena to support STEAM instruction, and inquiry-based, student-directed learning.
Out Teach is currently working with local and national partners to provide new scholarship opportunities.  Teachers can apply below and will be informed if we receive funding for your school community.
PLC Details
• Out Teach Master Teachers help participants identify and implement effective and innovative instructional strategies that help unlock student performance and spark a love of STEAM
• Out Teach hosts six virtual meetings and ongoing project-based learning opportunities throughout the school year
• Cultivates a long-term teacher-to-teacher network of support
• Year-long professional development helps teachers use any campus outdoor spaces to create unforgettable STEAM learning experiences every day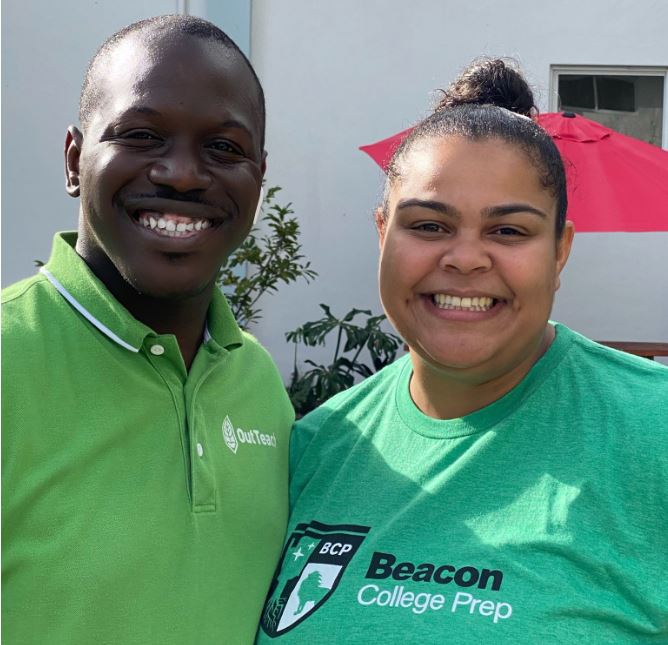 Apply Now for Upcoming Scholarships
Out Teach is always looking to match teachers wanting to improve their practice with scholarships from partners looking to make a lasting difference in the lives of teachers and students alike. Fill out this application and we'll alert you when we can match you to a scholarship.
MAKE YOUR SCHOOL YEAR A SUCCESS