Students Achieve More Outdoors
Children learn best when they're actively engaged in experiential lessons, and they love exploring outdoors. But it's difficult for busy teachers to effectively integrate hands-on outdoor instruction into the regular school day. So Out Teach coaches and inspires teachers with professional learning and empowers them with engaging outdoor classroom features so they can lead experiential outdoor lessons.
The Challenge
Starting early in school, children in low-income communities are less likely to succeed academically. One reason for this is that low-income schools lack engaging learning experiences that help children build foundational knowledge and develop a life-long love of learning.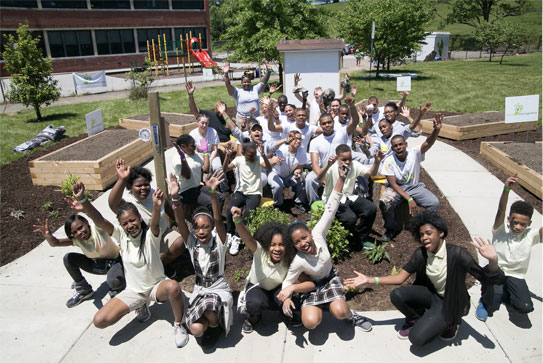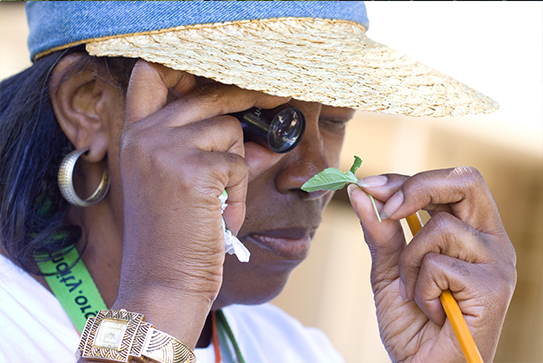 Our Solution
Hands-on outdoor instruction fundamentally changes both where and how teachers work with their students.  It takes effective training, engaging spaces, and ongoing support to empower teachers to conduct experiential lessons outdoors.
Out Teach works with districts and schools to implement effective professional development programs and build rich outdoor learning environments to unlock student performance with the power of outdoor experiential learning.  In addition to improving academics, experiential lessons outdoors also provide a wide-range of other benefits.
STEM
The outdoors serves as a living laboratory where children can experience the exciting real-world applications of Science and Math.
21st Century Skills
Outdoor experiential lessons help foster the skills children will need to succeed in the workplace, such as critical thinking, communication, collaboration, and creativity.
Social Emotional
Outdoor experiential lessons help children become self-directed students who learn to collaborate and make decisions about how to solve real-world problems.
Health & Wellness
Children who grow fruits and vegetables are more likely to make healthy food choices, and getting outside for fresh air and sunshine refreshes students so they can focus.
Our Results
Our Professional Development Program produces measurable gains for our school partners.

Teacher effectiveness and job satisfaction increase substantially, posting gains after each professional learning session.

94% of teachers report that their students are more engaged with our lessons.

School district data shows that standardized test proficiency rates at partner schools increased by 12-15% overall. Regression analysis attributes 1/3 of that growth to our Professional Learning Program.

90% of teachers reported our trainings made them better prepared to help their students succeed academically.