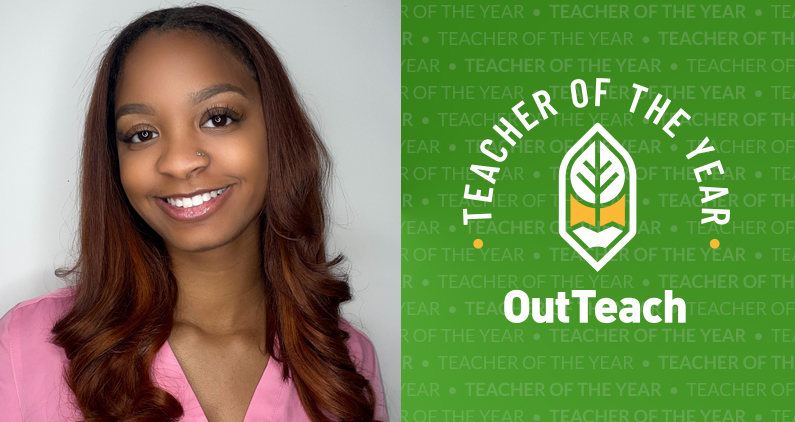 Driving a passion for exploration
At Paw Creek Elementary in North Carolina's Charlotte Mecklenburg School System, 2nd grade teacher Ms. Kiauna Ferguson uses outdoor learning to help her students shine. Though she's a fairly new teacher in a very new building, Ms. Ferguson remains undaunted, and has created a true community of enthusiastic learners outdoors. As excited as her students are, Ms. Ferguson embraces that energy and adds her own, creating engaging, fun, student-directed experiences, and eagerly looking for creative ways to incorporate outdoor learning into her daily instruction. She's an "all in" life-long learner who says she learns as much from her students as they do from her.
The whole staff at Out Teach applauds Ms. Ferguson's enthusiasm to try something new, and her willingness to let her students' excitement drive a passion for exploration and deep understanding. That's why we've named Ms. Kiauna Ferguson our North Carolina Teacher of the Year!
---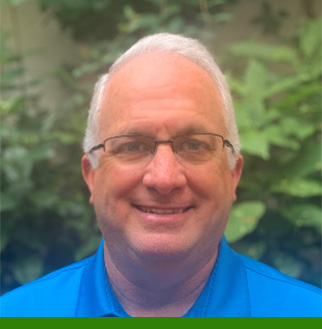 Ms. Ferguson's students clearly love her, and they work extra hard because they're just so delighted to have her guiding their learning. She's got this amazing reservoir of energy, patience, and a genuine joy for learning that I think everyone would envy.
Jim Luft
Out Teach Instructional Coach
---
Help Us Support Teachers like Ms. Ferguson
To support teachers across the country, Out Teach has made a pledge to give away 100 scholarships to our Professional Learning Community (PLC), where teachers can reconnect with the joy of teaching and the thrill of sparking students' passion to learn.