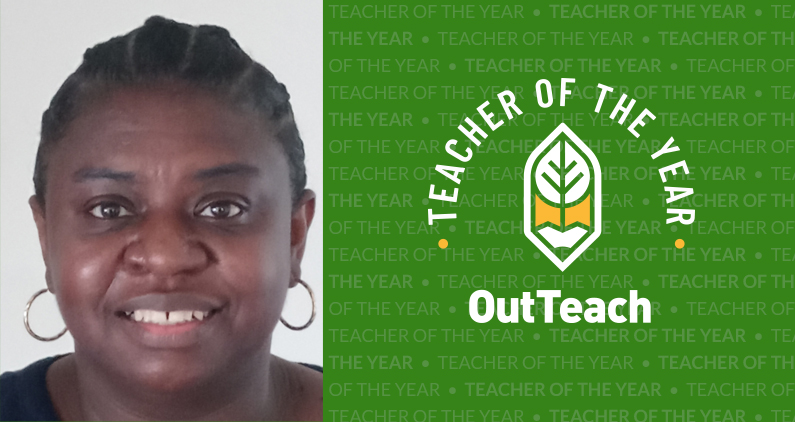 Inspiring curiosity
For Ms. Melissa Robinson, a 5th grade Math teacher at Whittier Elementary in Washington, DC, it's only natural (pun intended) to engage students in learning outside, especially in Math. Because outdoor lessons provide the perfect stage for cross-curricular learning, she's also able to embed Science and STEM into her busy days. Unfortunately, many Whittier students struggled to engage in remote learning during Covid, so Ms. Robinson makes the most of every moment with cross-curricular learning, working to ensure students are now getting the hands-on real-world Math and Science experiences they need before they start choosing career paths.
When she first started using the outdoors to teach, Ms. Robinson was impressed that not only did the school's Outdoor Learning Lab encourage students to take ownership of their own learning, it also gave them a better platform to work together to solve problems, and challenge themselves to take a chance and try to tackle more difficult mathematical operations. By making numbers and equations more real and relevant with outdoor data, Ms. Robinson helped students see themselves working with that information more easily. So instead of getting frustrated and then disengaging from math, outdoor math problems inspire students to be curious, dig in, and explore different solutions.
Ms. Robinson says "The most important take away was to make outdoor learning meaningful and relevant for my students. This meant helping them make the connection between what they are learning in the classroom and how they could be applied in their daily lives."
Three cheers for Ms. Robinson for helping children see that nobody is "bad at Math" outdoors. That's why we named her our Mid-Atlantic Teacher of the Year!
---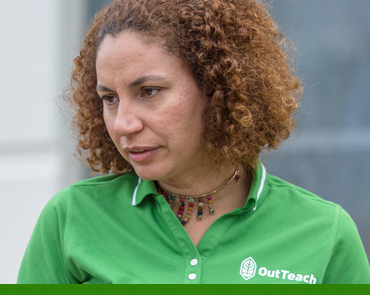 Whittier has many special programs and enrichment opportunities, so there's lots of competing priorities for students' time, but Ms. Robinson makes sure to use hands-on outdoor learning to make math and science real and relevant every day.
Luisa Aviles
Out Teach Instructional Coach
---
Help Us Support Teachers like Ms. Robinson
To support teachers across the country, Out Teach has made a pledge to give away 100 scholarships to our Professional Learning Community (PLC), where teachers can reconnect with the joy of teaching and the thrill of sparking students' passion to learn.