Dan D. Rogers Principal Lisa Lovato did a Q and A with us to share how the Out Teach program has impacted her students, teachers and the school as a whole.
 How has Out Teach impacted Science instruction?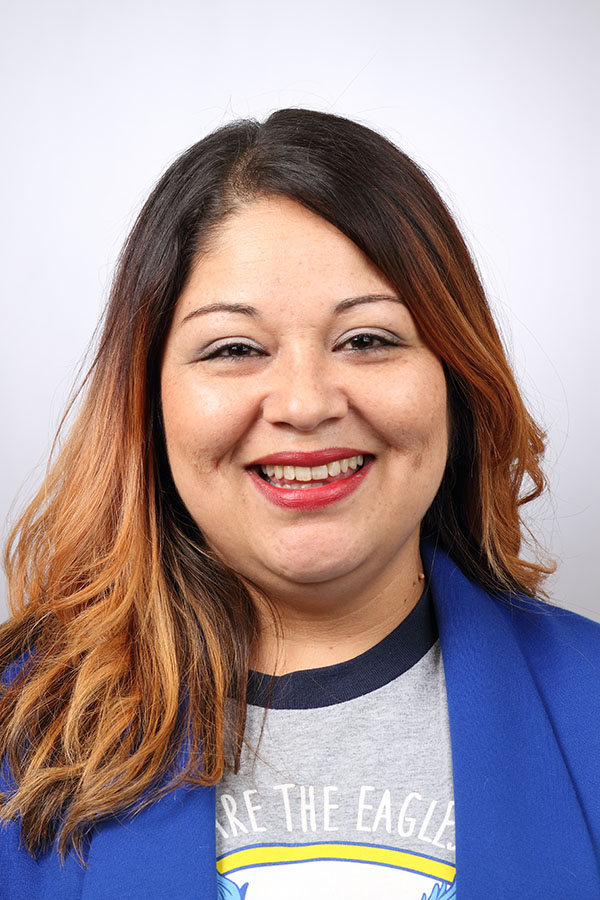 Most teachers haven't received much training on how to teach Science specifically, so the Out Teach professional development was a game-changer, especially my novice teachers.
Experiential learning outdoors completely transformed our performance. Having and using the Outdoor Learning Lab changed the way children approach science.  The kids love being outside and learning while working on projects outdoors.   About 50% of our kids live in apartments and have no outdoor space of their own to really dig in and explore.  Now they can really explore and understand the real world in a whole new way.
Every year, the Texas Education Agency rates schools on a range of measures.  After partnering with Out Teach, we finally received a distinction in Science!  For the Science distinction, it's got a lot to do with students understanding the content in depth.  Thanks to Out Teach, our students are curious and questioning and problem-solving.  Interacting with nature and making connections between what they've read in text books and real life deeply enhances their understanding of the content.
How has Out Tech made education more equitable?
Because 67% of our kids are English Language Learners, vocabulary acquisition is a huge challenge, and experiential learning outdoors has really helped there, especially in Science vocabulary.  Words such as "systems," "properties," "classification," and "structures" are really complex concepts to pack in to a single word.  Imagine having to do it in a foreign language.  Not understanding key Science vocabulary words cripples a student's ability to engage with a lesson.   But when students have deep context around key words when they're learning them, all of those content connections help the word's meaning solidify, and students are able to engage with the lesson and build on what they know.
We saw a big boost in figurative language and writing as well.   After participating in the Out Teach Program, we scored 100% on the achievement gap measure, which means our teachers are able to effectively work to close the achievement gap for these kids.  That's life-changing for kids from low-income communities.
 We've seen that children who struggle with ADHD are more focused and driven in the outdoor learning lab, which helps those students and their classmates maintain their instructional time and really get the most out of every minute.  Since children in low-income communities are more likely to be diagnosed with ADHD than their wealthier peers, that's an equity issue.  Disciplinary visits to the office are also down, and those are a huge waste of instructional time for everyone.
The school has also showed strong gains on surveys that measure teachers' attitude about the professional climate.  Dan D. Rogers now scores in the in the top quintile.  Higher than average teacher turnover is common for low-income schools, and turnover is proven to hurt student performance.  So maintaining a high job-satisfaction rate keeps teachers here longer, making the student experience more like the stable learning environment students experience in communities with more resources.
Have any other groups shown an interest in your participation in Out Teach?
People outside the school are starting to take notice too.  While public school enrollment is down in other areas, with parents send children to private or charter schools, Dan D. Rogers is getting an extra 200 children per year transferring in.   

And, after partnering with Out Teach, we started mentioning our work with the program in additional applications for awards and grants.  Now, in addition to a Next Generation Learning grant from the Gates Foundation to promote "authentic" learning, the school received an $80k deck and 90 trees to further enhance their outdoor classroom.  It's like they say, success breeds success.